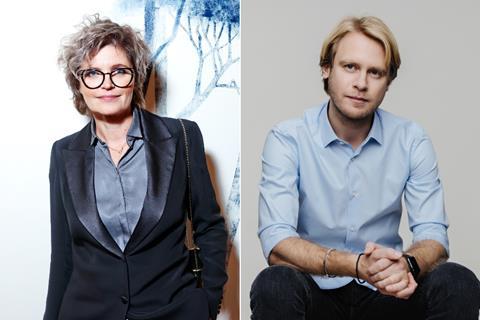 Moscow's Hype Film, whose credits include Mona Fastvold's Venice Competition contender The World To Come and Kirill Serebrennikov's buzzy Petrov's Flu (sold by Charades), is lining up a project exploring the lives of contemporary Russians with disabilities.
The Carpenter is to be directed by Avdotya (Dunya) Smirnova, whose previous filmmaker credits include Two Days (2011) starring Fedor Bondarchuk, and Andrei Konchalovsky's 2007 comedy drama Gloss, which she co-wrote.
Smirnova's drama will look at the experiences of parents who make huge sacrifices to give their disabled child a comfortable life. Smirnova co-wrote the screenplay with novelist/screenwriter Marina Stepnova.
Principal photography will begin in Q3 of 2021. Ilya Stewart is producing with his Hype Film partners Murad Osmann and Pavel Buria.
"Dunya Smirnova is one of the leading talents of her generation," commented Stewart. "During the pandemic, she wrote a brilliant, groundbreaking script, alongside celebrated Russian author Marina Stepnova.
"The film will be a powerful and universal study of the human condition, and we look forward to bringing it to an international audience."
Founded in 2011 by Stewart and Osmann, Hype Film specialises in film, television and commercial production.
The company produced the last two films by Serebrennikov, which were both Cannes premieres – The Student in Un Certain Regard in 2016 and Leto in Competition in 2018 – as well as his latest Petrov's Flu, which is expected to debut at a major festival this year.
Buria joined Hype in late 2018, and since then the company has also premiered Persian Lessons directed by Vadim Perelman in Berlin Competition last year.
Other upcoming titles on the Hype slate include Yury Bykov's The Owner, Lado Kvataniya's The Execution and Igor Poplauhin's Down By The Water. The latter two are feature debuts.
The company is looking for partners during EFM.