EXCLUSIVE: Wide Management has closed a series of deals on the feature doc.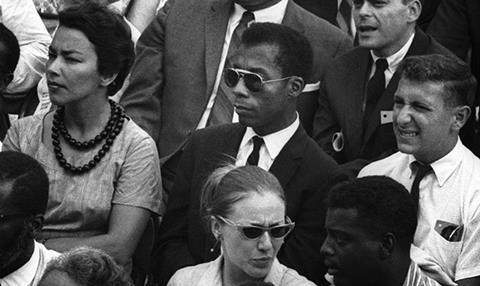 Paris-based Wide House has unveiled sales on Haitian director Raoul Peck's Oscar-nominated documentary I Am Not Your Negro, exploring what it means to be black in the US through the writings of James Baldwin.
Fresh sales at EFM include to ex-Yugoslavia (Discovery D.O.O), Turkey (Fabula Films), Portugal (Midas Filmes) and South Korea (AK Entertainment), Australia and New Zealand (Madman), Brazil (Imovision), Mexico (Canana) and Taiwan (Joint Entertainment).
Earlier sales include to Germany (Salzgeber), Italy (Feltrinelli), Spain (Karma Films), Scandinavia and Baltics (NonStop Entertainment) and Poland (Against Gravity).
They join previously announced deals to Altitude Film Distribution for the UK and Magnolia in North America. The latter launched its wide US release on Feb 3 where it grossed an impressive $1.01m in its first week in cinemas.
Narrated by Samuel L. Jackson, the documentary reflects on race in America, tracking the lives and assassinations of writer James Baldwin's friends Martin Luther King Jr., Malcolm X and Medgar Evers.
Wide House is also reporting buyers for Claire Simon's The Graduation which has sold to the US (Cinema Guild), Thailand (Movie Matter). It has just been released by Sophie Dulac in France.
Other titles on the company's slate include For Ahkeem, about the struggles of disadvantaged black teenagers, which world premiered in the Forum section.