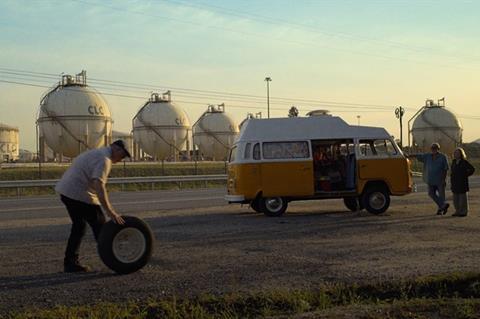 UK exhibitor-distributor the Institute of Contemporary Arts (ICA) is partnering with two Portuguese production companies on Collective Mobilisation, an eight-film slate releasing throughout summer until September 2022.
The ICA is working with Lisbon-based companies Terratreme and Uma Pedra no Sapato on the feature releases, with in-person and virtual introductions from the filmmakers for the first screenings. The ICA is also distributing the films for the UK and Ireland.
The titles include two International Film Festival Rotterdam premieres: Luisa Homem's Suzanne Daveau, and Maria Clara Escobar's Desterro.
Adirley Quieros and Joana Pimenta's Portugal-Brazil co-production Dry Ground Burning debuted in the Berlinale Forum earlier this year while Claudia Varejao's Amor Fati first played at Switzerland's Visions Du Reel.
The further four are Joana Pontes'Visions Of Empire, Susana Nobre's Jack's Ride, Mariana Gaivao, Leonor Teles, Sofia Bost's Tres Realizadoras Portuguesas, and Jose Filipe Costa's A Pleasure, Comrades!
Terratreme and Uma Pedra no Sapato were both founded in 2008, and have both had films included in the ICA's annual Frames of Representation festival. The ICA also previously distributed Terratreme's The Nothing Factory, by Pedro Pinho.