Bryan Fogel's sports doping film also won the US documentary prize in Park City.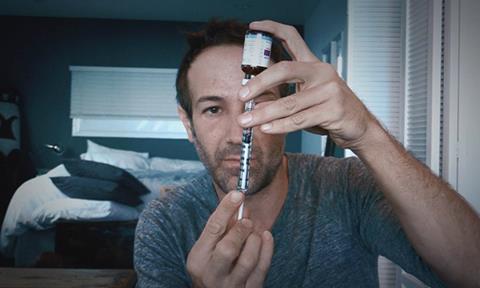 Sports documentary Icarus, directed by Bryan Fogel, has won the first ever audience award at the Sundance Film Festival: London.
Thousands of festivalgoers voted for their favourite films across the four-day event at Picturehouse Central, which ran June 1-4.
Icarus had its UK premiere at the event and won the U.S. documentary special jury award following its debut at the Sundance Film Festival in Park City.
In the film, amateur cyclist Fogel takes a variety of banned steroids and tries to slip through the net of anti-doping tests.
While doing so he uncovers a huge conspiracy after he reaches out to Russian scientist Grigory Rodchenkov, who admits to orchestrating a state-sanctioned Olympics doping program.
Other films at this year's Sundance Film Festival: London included Patti Cake$, Beatriz At Dinner and A Ghost Story.
Read more:
Sundance 2017: The stand-out feature films
Sundance 2017: The stand-out documentaries