Snorri Thórisson, CEO of Reykjavík-based production outfit Pegasus Pictures (Icelandic line producer of Game Of Thrones), has revealed details of the company's latest feature projects.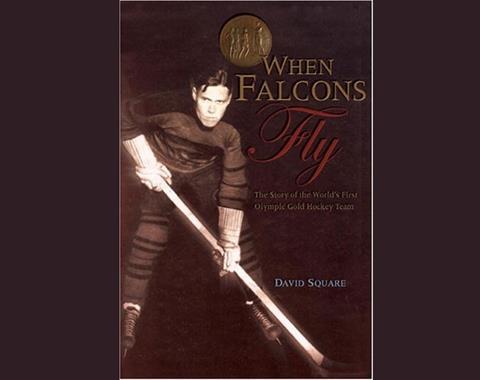 One of the most ambitious projects the company is hatching is The Falcons.
The feature will tell the remarkable story of the Winnipeg Falcons, the ice hockey team made up almost entirely of Icelandic immigrants that won Canada's first ever gold medal at the 1920 Olympic Games in Antwerp. These immigrants had been treated as outsiders but became national heroes.
The Canadian partner is Julia Rosenberg and Thórisson is putting The Falcons together as an Iceland-Canada co-production using the treaty between the countries.
The film is based on the book When Falcons Fly by David Square, which Thórisson has now re-optioned. An earlier attempt by Thórisson to make the film foundered but the Pegasus boss is confident the film will go ahead this time round. The feature will be made in English and Icelandic.
On the TV side, Pegasus is the Icelandic partner on Brussels-set Iran Express. This is about an Iranian woman working at the European Commission who has a shady past. She will do anything to conceal that past but eventually her secerts begin to slip out. This is an English-language project that is being put together with German partners.
"Iceland is not a market. It is tiny," the Pegasus boss said of the need for local producers to work with international partners.
Another new project is One Kiss Away From Love, a romcom with a supernatiural element that Pegasus hopes to make with UK partners.
The screenplay by Hallgrímur Helgason, the author of 101 Reykjavik, and the film is to be directed by Reynir Lyngdal.
It is about a lonely advertising executive knows that he has only one kiss left to discover which of three very different women is his destiny.
Meanwhile, Pegasus is developing its own new viking film, working title Orðstír (literal translation Honour) directed by Hrafn Gunnlaugsson.
Gunnlaugsson has co written the screenplay with Icelandic writer and poet Olafur Gunnarsson.
Thórisson was speaking during the Reykjavik International Film Festival where Daniel Florencio's London-based paparazzi-based drama Chasing Robert Barker (co-produced by Pegasus) screened.
The film, a UK/Icelandic coproduction, will be presented to buyers by Thórisson at Mipcom this week.
Florencio's debut feature, it stars Gudmundur Thorvaldsson, the Icelandic actor best known for 101 Reykjavík. Florencio was inspired to make the film by his experiences making documentary shorts for Al Gore's Current TV. One short doc he made involved him following a paparazzo throughout a night in London.
Pegasus has been the Icelandic partner for HBO on the parts of Game Of Thrones set "beyond the wall".
The company acts as line producer and also secures the 20% Icelandic tax rebate. Pegasus performed the same function on Sky Atlantic's Arctic crime drama, Fortitude.