Documentary festival head to move to Berlin; filmmaker Barbara Visser to oversee next year's festival.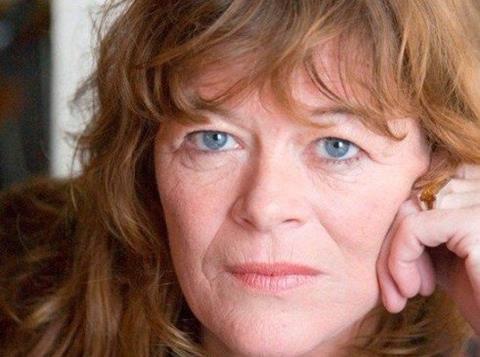 Ally Derks, the founder and festival director of the International Documentary Film Festival Amsterdam (IDFA), is to step down after nearly 30 years running the event.
Derks, one of the most influential people in the Dutch film world who founded IDFA in 1988, will spend 2017 living and working in Berlin as an invited 'fellow' of the Robert Bosch Stiftung foundation.
She will remain affiliated to IDFA in 2017, but on sabbatical. In November 2017, during IDFA's 30th anniversary celebrations, she will officially leave the festival.
Visual artist and filmmaker Barbara Visser will take over Derks' duties for 2017, and will be responsible for the composition of next year's festival programme.
Derks, who has seen audiences for IDFA grow from 3,000 in 1988 to more than 270,000 in 2015, said: "It has been 30 wonderful years, and saying goodbye is always a little painful. But I think the time is right. A year in Berlin will be a great challenge.
"I know I am leaving IDFA in good hands with my hugely appreciated, professional, dedicated colleagues. I look forward to the future with confidence, both for IDFA and for myself."
Speaking of her planned depature during the 30th anniversary, Derks added: "That seems like a good moment to say farewell and pass on the baton to the next generation."
Visser, who also chairs the Royal Academy of the Dutch Royal Society of Arts, has been a member of the IDFA Board since January and will step down from this position in 2017.
Visser association with IDFA began in 2010 when she took part in the IDFA Workshop and won the Media Fund's Documentary Award for her film C.K. In 2013, she was guest curator of the Paradocs programme and in 2015 Visser chaired the jury of the IDFA Competition for Feature-Length Documentary.
IDFA's board has said it intends to announce a new artistic director during the first quarter of 2018. IDFA financial director Cees van 't Hullenaar will take over as managing director from 2018, with Derks remaining in an advisory role to assist the transition.
IDFA also includes international co-finance and co-production platform IDFA Forum; marketplace Docs For Sales; the IDFA Bertha Fund, which provides support to filmmakers from non-Western countries; new media programme DocLab; and development institute the IDFAcademy.