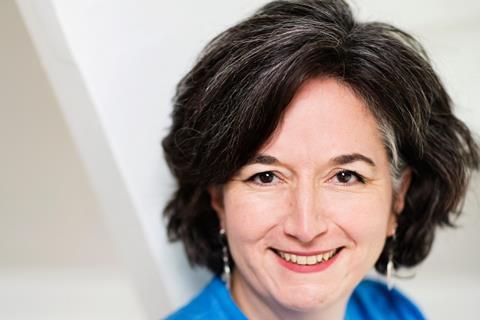 International Documentary Film Festival Amsterdam's Bertha Fund (IBF) is increasing the amount it grants to documentary films in production to €25,000 from €17,500, and to projects in development €7,500 from €5,000, thanks to two significant cash injections.
The first is for the next two years from US philanthropic outfit, The Ford Foundation. The foundation had previously backed IDFA as an organisation and is now focusing its attention on IBF. Additionally, the Bertha Foundation, which has been supporting IBF since 2013, has renewed its contract for a further three years - and has also raised the level of its support.
It is the first time in a decade the IBF has been able to increase the level of its support for documentary films. In addition, 25 projects will be supported each year instead of the current 20.
IBF will raise overall project support for IBF Classics from €225.000 per year to €415.000.
From now on, only directors will be allowed to apply for the development grant.
IBF supports filmmakers from Africa, Asia, Eastern Europe, Latin America and the Caribbean, and Oceania (IBF regions) with the goal of strengthening the creative documentary sector in these regions. Since its launch in 1998, it has supported over 600 films, backing directors including Maziar Bahari, Wang Bing, Sabiha Sumar and many others.
There are 14 films in this year's IDFA programme supported by IBF, and 10 projects supported by IBF in the Forum.
"Producers from so-called small production countries, who rarely have strong backers at home, are at a disadvantage from the start of almost any new collaboration, so alternative sources of funding are becoming more and more important," said Isabel Arrate Fernandez, deputy director of IDFA and head of the IDFA Bertha Fund.
"Last year, the first year of Covid, in the second round of the Fund, we saw a huge increase in applications. It almost doubled. But our budget remained the same. So then we reached out to Ford to see if there was possibility of Covid emergency funding," she explained.
Ford provided the stopgap financing with a grant of $50,000,
During the pandemic lockdown period last year, IBF had received 560 applications. It would normally have been able to support 10 of them but, with the Ford money, it was able to increase that number to 15.
The Ford Foundation has now committed to back the Fund for two further years.
"In the traditional way of co-production, the amount of money you bring to the table strengthens your position in the collaboration, noted Arrate Fernandez. "Being able to raise these amounts is also a way of being able to financially strengthen the position of these directors and producers we support - strengthening them when they enter the international market in search of collaborators."
The new support from the Ford Foundation has been arranged through the Foundation's JustFilms arm under senior programme officer, Chi-hui Yang.