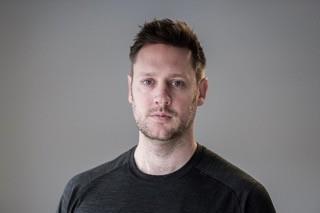 IFC Films has picked up US rights from AGC Studios to Neill Blomkamp's supernatural thriller Demonic, which was also a hot seller with international buyers at the recent virtual EFM.
IFC Midnight plans an August 20 release on the story written by Blomkamp (District 9, Elysium, Chappie) about a young woman who unleashes demons when supernatural forces at the root of a decades-old rift between mother and daughter reveal themselves.
Demonic sales launch at EFM and sold to Signature Entertainment in the UK and Ireland, Reset Collective in Australia and New Zealand, Metropolitan in France, Koch Media in Germany, Austria, Switzerland and Italy, NonStop Entertainment AB in Scandinavia, and Baltics, and VVS in Canada.
Deals closed with Top Film in CIS, Just Entertainment BV in Benelux, Odeon in Greece, Blitz Group in former Yugoslavia, Monolith in Poland, Selim Ramia & Co. in the Middle East, NOS in Portugal, Movie Cloud in Taiwan, and Sahamongkolfilm in Thailand.
Carly Pope (Elysium), Chris William Martin (The Age Of Adaline, Aliens vs. Predator: Requiem, TV's The Vampire Diaries), and Michael Rogers (TV's Siren, The Blacklist, Supernatural) star.
Neill Blomkamp, Mike Blomkamp of STABILITi Studios, Stuart Ford and Linda McDonough of AGC Studios served as producers. The executive producer roster includes AGC's Miguel Palos Jr., Alastair Burlingham, Charlie Dombek, Viktor Muller, and Steven St. Arnaud.
IFC Films president Arianna Bocco and director of acquisitions Aijah Keith brokered the deal with ICM Partners and SVP of business and legal affairs Anant Tamirisa for AGC Studios and STABILITi Studios.