IFC Films has acquired US rights to Andrew Niccol's highly regarded drone film starring Ethan Hawke and January Jones. Separately monterey media has taken Like Sunday, Like Rain.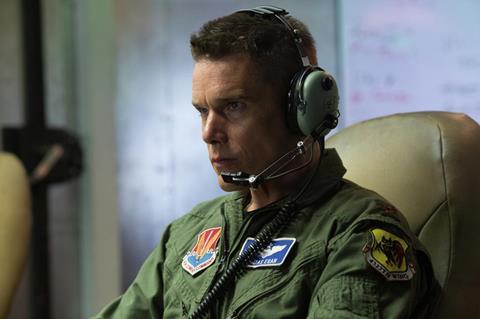 Niccol directed Good Kill from his screenplay about a former fighter pilot who struggles with the morality of his new role as part of a drone strike team under orders from the CIA.
Zoe Kravitz, Bruce Greenwood and Jake Abel round out the key cast.
Nicolas Chartier and Zev Foreman of Voltage Pictures produced with Mark Amin of Sobini Films. CAA brokered the deal on behalf of the filmmakers with IFC Films and Voltage handles international sales.
Good Kill premiered in Venice and received its North American premiere in Toronto.
Separately, monterey media has taken all US rights to Like Sunday, Like Rain from F J Productions and B B Film Productions.
Frank Whaley wrote and directed the film starring Leighton Meester and Debra Messing about an au pair who takes care of a lonely child prodigy.
monterey brokered the deal with Paradigm on behalf of the filmmakers and plans an early 2015 theatrical release.