Netherlands suffered from a lack of domestic blockbusters last year, according to film fund CEO.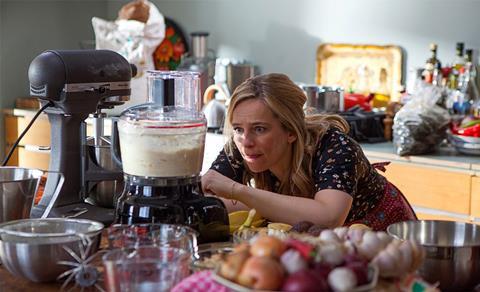 Doreen Boonekamp, CEO of the Netherlands Film Fund, has expressed her confidence that Dutch films can recapture the local market share they lost last year.
Dutch films performed markedly less well in 2016 than they did the year before. They had a 12.3% share, down from 18.7%.
Overall, box office was slightly up. According to statistics released earlier this month by FDN (Flmdistributeurs Nederland), there were 34,177,932 cinema admissions in 2016, an increase of 3.7% compared to 2015.
Investments in new locations, renovations and refurbishments, new techniques and concepts and the success of international productions were credited for the growth.
The most popular films of 2016 were Bridget Jones's Baby, Finding Dory and The Secret Life Of Pets. The sequel Soof 2 (pictured) was the most popular Dutch movie of the year.
Speaking during IFFR, Boonekamp attributed the downturn in local market share to the lack of blockbuster local mainstream films like 2015's historical epic Michiel de Ruyter or of local comedies like Gooische Vrouwen 2, which topped the box office charts ahead of Hollywood blockbusters and animated features in 2014.
"We are very much aware that the market is changing rapidly and that it is very tough to stand out among such a large number of films and to attract big audiences. It is, indeed, something that you have to look after. You have to make sure that the local films you are making stand out," Boonekamp said.
In order to give the local films extra impact, the Fund has begun to invest more money in fewer titles.
"There were some very positive signs. For documentaries and art house films, the numbers of visitors increased but the Dutch mainstream films performed less well," Boonekamp said.
The Fund boss points out that the number of cinema visits is rising. For many years, the average number of visits was 1.8 a year but that increased in 2016 to 2 cinema visits. "That is a good sign. People still long for experiencing film in cinemas."
In spite of the faltering performance in 2016, Dutch films have enjoyed a very strong start to 2017. This week alone, three Dutch titles, all mainstream films and all made with backing from the Netherlands Film Fund, have been in the top 5 of the box office. The films are Onze Jongens and Soof 2 and Ron Goossens, Low Budget Stuntman. Martin Koolhoven's revenge western Brimstone, one of the biggest budget and most ambitious films in Dutch cinema history, has also been performing strongly, with over 100,000 admissions reached by mid-January.
Cash rebates
Meanwhile, the Netherlands Film Production 'Cash Rebate' Incentive, which offers a 30% cash rebate for eligible expenditure in the Netherlands, has attracted international production and inward investment to the country. The most high-profile film to have shot in the Netherlands was Christopher Nolan's Dunkirk.
"Being a small country, we have always had a very outward looking view on international coproduction," Boonekamp said. She described the Incentive as a "big stimulant" for Dutch producers looking to work with international partners.
"We really see an increase in the interest to collaborate with the Netherlands. Last year, we welcomed the first bigger productions to the Netherlands to partly produce their films here."
The next application round for the Incentive is on February 7.
The Fund's overall budget for all its activities will remain stable at approximately 50m Euros ($53m) over the next four years' (2017-2020) funding cycle.
The Fund is the lead public agency for film in the Netherlands and it invests in development, production and distribution while also supporting festivals and training activities. "Our policy priorities will remain the same, focusing on talent development, innovation and on international collaboration. We will keep that focus very strongly."
Here at International Film Festival Rotterdam, at a special ceremony on Monday, the Dutch will become the first country to sign the newly revised version of The European Convention on Cinematographic Co-Production. Boonekamp cites this as evidence of the local film industry's international outlook. She also described the recent decision by producers' association ACE (Ateliers du Cinéma Européen) to base itself in Amsterdam as a boost to the sector.