Changes made to fund which support filmmakers from developing countries.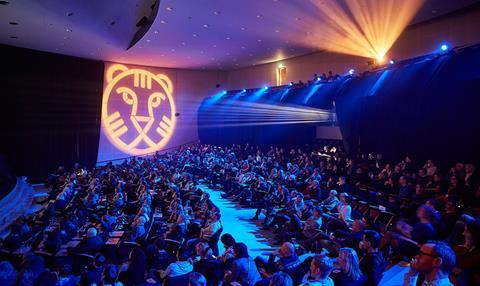 The Hubert Bals Fund has undergone a makeover. The Fund, founded in 1988 to support filmmakers from developing countries and one of the core parts of International Film Festival Rotterdam, has restructured.
As Iwana Chronis (soon to leave her position as Head of the Fund) explains:
"It seemed like a good a decision to cancel the fall (2016) selection round in order to have a moment to breathe and see how we could organise things differently and then to re-start at the festival with the new team, the new policies and the new financing (structure)."
With Chronis stepping down, Marit van den Elshout (head of IFFR Pro) will take over at the helm. She will be working closely with IFFR PRO Fund coordinator Fay Brennan.
The Fund has a track record for supporting films from talents like Chen Kaige, Carlos Reygadas and Elia Suleiman early in their careers. There is a new emphasis at HBF on not just helping the filmmakers to make their films but on giving these films a platform.
"I think there is really a responsibility to not just keep doing the same thing," says van den Elshout. "We've been looking at this for a few years not just with the Fund but with the market, with the festival, what we do with distribution, talent development. It has to become more a holistic approach and, in a way, a realistic approach."
The thinking here is to draw together all the different industry initiatives at the festival (CineMart, HBF, The Rotterdam Lab) as part of 'IFFR PRO'.
Changes
Application rounds begin again in 2017 with HBF Script and Project Development support being offered through two schemes; HBF Bright Future (for first and second time filmmakers) and HBF Voices (for filmmakers more advanced in their careers).
The criteria for supporting projects have changed. HBF will still look to back filmmakers on the DAC (Development Assistant Committee) of developing countries but it will also now spread its net wider. Some countries that rank low in the World Free Press Index and have very limited freedom of expression will now also be eligible, among them Russia, Singapore, Saudi Arabia, The UAE, Oman, Bahrain and Qatar. The HBF can also provide backing to "diaspora" filmmakers from DAC listed countries who are living and working abroad.
"For example, a Palestinian filmmaker living in Paris and shooting a film about the Palestinian conflict (but) with most of the story taking place in Paris," van den Elshout cites an example of the type of film that will now be eligible for HBF support.
"In this time and age, it is really important that these stories should be told and that they can find a place here in Rotterdam," Chronis adds.
IFFR is committed to ensuring that HBF titles are seen in the Benelux and has therefore committed to becoming a "custodian" of Benelux distribution rights for HBF films - and either working closely with Benelux distributors in releasing the films or handling the release themselves through its own channels and events.
"We feel responsible for the films we support. It doesn't end with just giving the money," Chronis says. "That's one thing we want to change for the future, to commit ourselves to the distribution of the films, especially in the Benelux area."
HBF now operates on a budget of around 700,000 Euros ($748,000) a year. There is support from Creative Europe-MEDIA Programme and some from the Netherlands Film Fund (which is also beginning to support HBF in its development activities) and a range of other backers.
The coproduction scheme between HBF and the Netherlands Film Fund has been notably successful, with Dutch producers coming on board films from developing countries as minority partners. Recent examples include Dominga Sotomayor's Late To Die Young, coproduced by Circe Films, and Kenyan title Rafiki, coproduced by Rinkel Film.
There are 14 HBF-backed titles in the IFFR selection this year including Tiger contender Rey from Niles Atallah.