Sales outfit has also acquired Spanish drama and IFFR Tiger contender Sister Of Mine ahead of the EFM.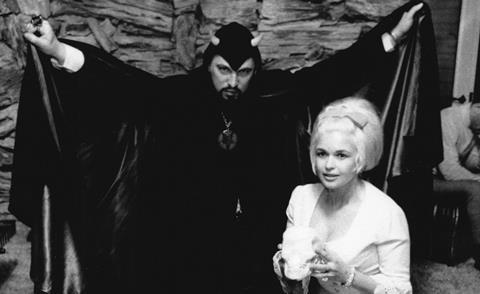 Paris-based International sales outfit Stray Dogs is ramping up its slate ahead of next month's European Film Market in Berlin (Feb 9-17).
The company, founded by Nathan Fischer in 2015, has confirmed two new pick-ups at International Film Festival Rotterdam.
Among the most striking acquisitions is Mansfield 66/67, the experimental feature documentary about the last two years in the life of screen siren and Hollywood sex symbol, Jayne Mansfield.
In the film, which features cult director Kenneth Anger and actress Tippi Hedren, Mansfield is portrayed by Ann Magnuson. It combines archive footage and interviews blended with experimental dance numbers and animations.
Tood Hughes and P. David Ebersole directed the documentary, which premieres in Rotterdam today (Jan 28).
2017 marks the 50th anniversary of Mansfield's death in a car crash.
Also new on Stray Dogs' slate is Spanish IFFR Tiger contender, Sister Of Mine, from Pedro Aguilera. The film is the story of a filmmaker who discovers a video of his half-sister on a sex site. Following that incident, he develops an extreme fascination with his sister and tries to figure out what led her to appear in the sex video.
Other IFFR titles on Stray Dogs' slate include Sofia Exarchlu's spiky Greek drama Park, Khavn de la Cruz's Manila-set kids' gang drama Alipato - The Very Brief Life Of An Ember, and Karl Lemieux's Maudite Poutine, billed as a raw and sombre drama in the spirit of Philippe Grandrieux.
"We have around 15 films a year and they are all in an edgy style - young, energetic films that are a bit special but also with good artistic quality," Stray Dogs executive Inge de Leeux commented to Screen, explaining the company philosophy.