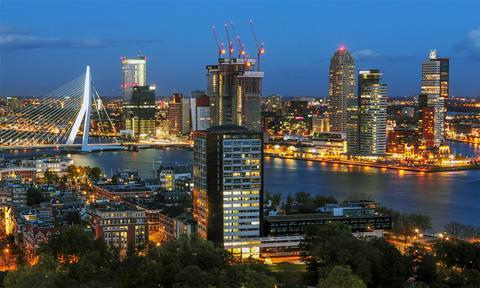 The Hubert Bals Fund of the International Film Festival Rotterdam (IFFR) has selected eleven film projects from countries across Africa, Asia, Latin America and the Middle East for its fall 2017 Script and Project Development scheme.
Categorised into two sections, HBF Bright Future and HBF Voices, the selected films will receive a total grant of €72,500.
The HBF Bright Future scheme supports nine debut, second and third time filmmakers while the HBF Voices section supports two feature films by filmmakers further along in their careers.
Head of IFFR PRO, Marit van den Elshout spoke on this year's selections: "The HBF fall 2017 selection is an eclectic mix of smaller new projects, projects partly developed at other places that are having difficulty finding finance for further development and projects that will certainly find European co-production partners in a next phase."
The eleven backed projects feature work by Hivos Tiger Award winner Jakrawal Nilthamrong (Vanishing Point, IFFR '15), Bright Future Award winner Melisa Liebenthal (Las lindas, IFFR '16) and Paz Encina (FIPRESCI Award at Cannes Un Certain Regard '06 for Hamaca paraguaya) who is currently developing a 3D-project.
The selection also features five debut projects, including Lei Lei's Ningdu, which won the Wouter Barendrecht Award at CineMart 2017.
Meanwhile, John Trengove's The Wound and Lukas Valenta Rinner's Los Decentes were selected for the HBF+Europe: Distribution Support scheme.
The grant, supported by the Creative Europe MEDIA programme, will award a contribution of €30,000 towards the distribution of their films.
The scheme aims to stimulate the promotion and circulation of international co-productions and to boost the selected films' potential to find their audiences in Europe and beyond.
Van den Elshout also highlighted the geographic diversity of the films selected: "I'm happy that from 343 applicants we were able to select eleven promising projects with such great geographic spread: from Vietnam, to Syria and Georgia, all the way to Colombia and Paraguay."
The HBF's fall selections are as follows:
Script & Project Development: Bright Future
· Anatomy of Time, Jakrawal Nilthamrong – Thailand
· Cu Li Never Cries, Lan Pham Ngoc – Vietnam, Germany
· El rostro de la medusa, Melisa Liebenthal – Argentina
· La jauría, Andrés Ramírez Pulido – Colombia
· Naked Sky, Dea Kulumbegashvili – Georgia
· Ningdu, Lei Lei – Hong Kong
· The French Teacher, Ricardo Alves Jr. – Brazil
· The Whole-Timers, Pooja Gurung, Bibhusan Basnet – Nepal, France
· Yashar, Elvin Adigozel – Azerbaijan, France
Script & Project Development: Voices
· Érami: El monte que es el mundo, Paz Encina – Paraguay
· Zero One One, Mohamad Malas – Syria
Selection HBF+Europe: Distribution Support Scheme
· The Wound, John Trengove – South Africa, Germany, Netherlands, France. Selected for a contribution of €30,000 to the distribution of the film in Brazil, Norway and the United Kingdom.
· Los decentes, Lukas Valenta Rinner – Argentina, Austria. Selected for a contribution of €30,000 to the distribution of the film in Latvia, Argentina, Germany and Austria.