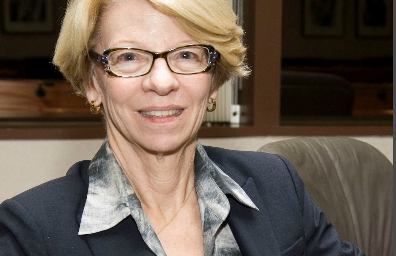 IFTA (Independent Film & Television Alliance) president and CEO Jean Prewitt has issued a statement in support of a new version of pandemic support legislation introduced in May 2020.
Democratic Representative Carolyn B. Maloney introduced a new PRIA Legislation (Pandemic Risk Insurance Act) bill that would provide for business continuity insurance during future government-imposed shutdowns of the economy caused by pandemics.
Prewitt, who has been a vocal advocate of support for the film and TV industries during the pandemic, said the legislation would "create the public-private solution that is needed" through a government insurance backstop.
Congresswoman Maloney's bill is modelled on the Terrorism Risk Insurance Act (TRIA), a similar public-private backstop adopted
after the 9/11 terrorist attacks and would require insurance companies to offer coverage in return for a government indemnification of 95% of insured losses stemming from any future pandemic that results in a public health emergency.
Unlike TRIA, there is no "insurer deductible" nor would there be any post-event recoupment, although according to the Business Continuity Coalition, a multi-industry group that represents more than 70million US workers and has also applauded Maloney's bill, the programme would pay for itself after an initial economic recovery period.
Independent productions in particular have suffered whenever there has been a shutdown during Covid-19. With insurers unwilling to offer cover under a pandemic they have incurred costs on Covid-related claims unlike studios, streamers and certain independent productions that have been able to underwrite coverage costs. On top of that, regular production insurance costs have risen and Covid protocols have increased production budgets by anywhere from 8%-30% according to producers and financiers.
"For the film and TV industry, the pandemic is far from over," said Prewitt. "The inability to secure full insurance coverage for the risks inherent in film and television production – standard for our industry and required to lock-in financing – since March 2020, continues to damage production and production-related jobs across the US.
"In addition to wide exclusions for any "communicable disease" related losses arising on set or among key cast, similar exclusions have arisen across other commercial lines of insurance, such as general liability, and premiums continue to sky-rocket as insurers retrench.
"We need partnership with the federal government to restore the ecosystem on which our industry depends. The Pandemic Risk Insurance Act ("PRIA") introduced today would create the public-private solution that is needed, through a federal mandate and financial backstop for carriers that ensures the availability of pandemic risk coverage in all critical commercial lines of insurance, including non-property damage business interruption and specialty lines such as event cancellation and film production.
"We applaud Congresswoman Carolyn B. Maloney (D-NY) for her perseverance in crafting legislation that speaks to the needs of so many businesses across all industries and we welcome the opportunity to work with Congress to achieve bipartisan support.