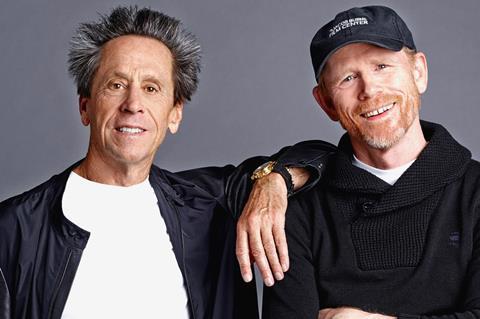 Imagine Documentaries and White Horse Pictures have struck a multi-year, strategic non-exclusive partnership.
Imagine Documentaries president Justin Wilkes will oversee the pipeline, with White Horse Pictures head of documentaries Jeanne Elfant-Festa, and White Horse partner Cassidy Hartmann.
"Having admired the work that Nigel and the talented team at White Horse have been a part of over the years, I'm incredibly excited to now have the opportunity to create a new pipeline of stories we can tell together," said Wilkes.
"Brian, Ron and I have had a long and successful relationship with award-winning producer Nigel Sinclair and White Horse, from the film Rush to the documentary The Beatles: Eight Days A Week – The Touring Years and now on our documentary on world renowned tenor Luciano Pavarotti, which is currently in production," said Imagine Entertainment co-chairman Michael Rosenberg. "We are excited for this opportunity and to be working together in this newly formed partnership."
"We have had a great journey with Brian, Ron and Michael," added White Horse chairman Nigel Sinclair. "Pavarotti is now our fourth collaboration, and we are very excited to work with Justin and continue our success together."
Hartmann and Elfant-Festa are currently in production on Roger Ross Williams' Untitled Apollo Theater Documentary. Elfant-Festa and Sinclair are working with Imagine on Ron Howard's Pavarotti, and Ferrall is leading the Untitled Tupac Shakur Documentary.
White Horse produced The Beatles: Eight Days A Week – The Touring Years with Imagine Entertainment's Brian Grazer, Howard and Rosenberg. The film won multiple awards including the 2017 Grammy for best music film, two Emmy awards, and the Critics Choice award for best documentary.
Sinclair and Imagine first collaborated in 2012 on the critically acclaimed Rush, which Howard directed and earned Golden Globe, BAFTA and SAG nominations.
With the recent announcement of its New York-based documentary group, Imagine is currently responsible for the hit National Geographic hybrid series Mars and Breakthrough.