The executive arrives from Fox, where he most recently served as executive vice-president of international distribution.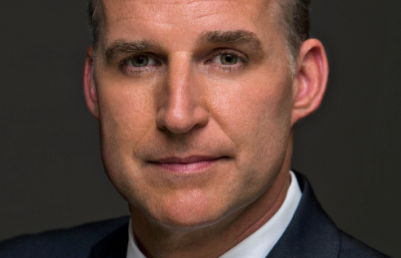 Dehmel becomes executive vice-president, head of global distribution of Imax Entertainment, and senior vice-president of Imax Corporation.
He reports directly to Greg Foster, Imax Entertainment CEO and senior executive vice-president of Imax Corporation.
Dehmel will lead distribution efforts for Imax DMR titles and original content across the network of more than 1,110 Imax theatres in more than 70 countries.
He succeeds Phil Groves, who will leave Imax on October 1 to produce his documentary, IMAX's Asteroid Impact, which the IMAX Original Film Fund is financing. Groves will continue as an Imax consultant.
"I have had the pleasure of working with Craig for many years as our international partner on Fox titles such as Avatar, The Martian and Deadpool and he has always been a strong advocate of Imax and shown incredible integrity," said Foster.

"I'm delighted to welcome Craig to the Imax family and leverage his experience and extensive industry relationships to lead our global distribution operations and further strengthen our valued studio and exhibition partnerships."
"Imax's powerfully immersive format has been embraced by moviegoers, filmmakers and studios worldwide," said Dehmel. "Today, Imax is an important player in the international film industry that is helping to shape a new chapter in the worldwide theatrical business.

"I am thrilled to be a part of such an exciting organisation and work closely with Greg and the entire Imax team to share the amazing Imax experience with moviegoers around the world."
"I want to personally thank Phil for his enormous contributions to Imax over the past 13 years," added Foster. "While he is leaving this job at Imax, he remains part of the Imax family and will stay connected to us through his Imax documentary, with which we wish him the very best, and in his role as an Imax consultant."