Empire Leicester Square to be the first cinema in Europe to feature next generation technology; first film to be The Walk.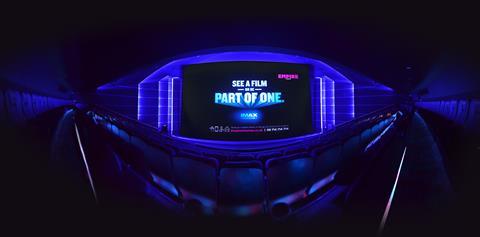 IMAX Corporation has confirmed its new laser projection system will launch in Europe at the UK's Empire Leicester Square on Oct 2 with Robert Zemeckis' The Walk: An IMAX 3D Experience.
The dual 4K laser projection system is equipped with a new optical engine and suite of proprietary IMAX technologies capable of projecting an image with maximum resolution and sharpness; 2D and 3D brightness; and an expanded color gamut.
The new system also includes IMAX's next-generation sound technology, designed to increase audio immersion. It has been upgraded to 12 discrete channels plus sub-bass, and includes additional side channels as well as new overhead channels that will improve the system's ability to position sounds around the audience.
London's Empire Leicester Square opened its IMAX screen in June 2014 and hosts a projected screen image spanning 87-foot (26.5m) wall-to-wall and floor-to-ceiling - one of the biggest in the UK.
Andrew Cripps, president of IMAX EMEA, said titles to be screened at the cinema after The Walk will include Guillermo del Toro's Crimson Peak, James Bond feature SPECTRE and Star Wars: The Force Awakens.