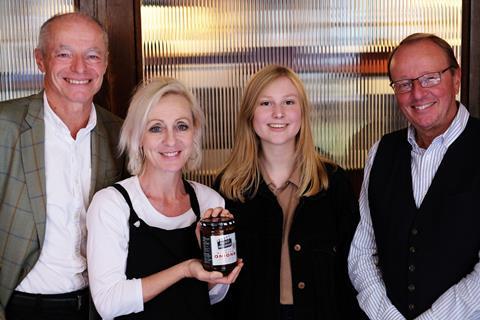 The Barry Norman Bursary, an award launched earlier this year to enable recipients to pursue a career in media, journalism or film, has awarded its first grants to two first-year university students.
The award, created in tribute to film broadcaster and journalist Barry Norman who passed away in June 2017, was given to Emma Hockley, a student in film-making at Bristol, University of the West of England; and to Beth Leigh, who is studying Combined Honours in Japanese and Film Studies at Newcastle University.
Bursary applications were reviewed by a judging panel including producer David Puttnam (Chariots Of Fire) and director Mike Leigh (Peterloo). Other panel members included Barry's daughter Emma Norman; his business partner John Wringe, with who he created Barry Norman Pickled Onions; and William Opie, chairman of Bennett Opie, the manufacturers of the product for the past ten years.
The judges were 'extremely impressed by [Hockley's] understanding and research' in an application which discussed the impact of postmodernist narratives on the audience.
Leigh's bid was a fictional transcript of an unaired Barry Norman interview, which the judges described as 'unique and showcased your ambition'.
Bursary applications for next year will open in spring 2019.