Comedy sequel trounces action sequel on social networks in the UK.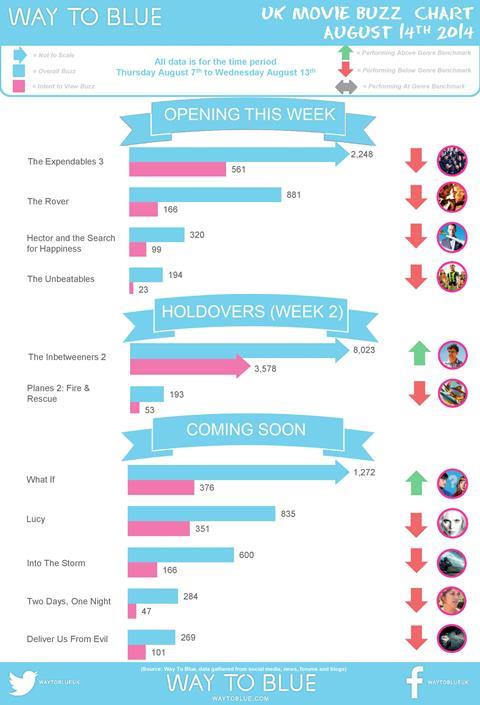 The Inbetweeners 2 has proved the most popular film among social networks users in the UK this week, generating more than 8,000 comments from Aug 7-13, according to Way to Blue.
Nearly 50% of those expressed an intent to view the British comedy sequel, after its first full week on release. It is a figure reflected by the strong box office takings, which saw the film generate the biggest UK opening of the year to date when it was released last weekend.
Action sequel The Expendables 3 had to settle for second place as it prepared to open in the UK, generating more than 2,200 comments with around 25% of those expressing intent to view.
The Rover, starring Robert Pattinson, managed 881 comments while Simon Pegg comedy Hector and the Search for Happiness drew 320 comments.
Of the films opening soon, Daniel Radcliffe romcom What If generated nearly 1,300 comments while Scarlett Johansson actioner Lucy drew 835.