APRIL 17 UPDATE: Argentinian directors group decry government intervention in affairs of autonomous body.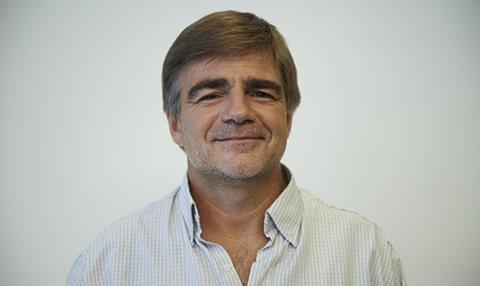 On Sunday the DAC – the group that represents Argentina's directors – issued a strongly worded statement that took the government to task after it called for reform and transparency at the beleaguered national film institute INCAA.
DAC decried what it called the government's "violent intervention of an autonomous body" and said it would defend the laws that gave rise to INCAA and other audiovisual entities.
For the record "violent" is a translation of the world "violenta" as it appears in the original Spanish-language DAC statement. There is no suggestion of any physically aggressive behaviour during this unfolding story.
APRIL 14 REPORT: A media storm enveloped Argentina's national film body INCAA this week after president Alejendro Cacetta stepped down in light of allegations of corruption and conflicts of interest.
Cacetta has denied any wrongdoing after culture minister Pablo Avelluto asked for resignation.
Meanwhile sympathisers staged a protest at the Cine Gaumont cinema in Buenos Aires on Thursday that national newspaper Clarin said drew more than one thousand people.
The show of support followed the INCAA head's departure on Wednesday after culture minister Avelluto called for his resignation when a department official presented files alleging among other things irregularities in the management of INCAA funds and the award of contracts to companies with close ties to INCAA.
Cacetta, who began his tenure at INCAA approximately 16 months ago, has denied any wrongdoing, telling national newspaper La Nacion: "My management was transparent."
While government officials have been cautious not to level accusations at the former Patagonik Film Group CFO or particular individuals, the development has sparked outrage among a large portion of the film community.
Besides the Cine Gaumont protest, industry professionals have issued statements in support and Juan José Campanella, the director of 2010 Oscar-winner The Secret In Their Eyes, has been particularly vocal.
"There isn't ONE person in the film industry, NOT ONE, who doubts the honesty of Alejandro Cacetta. A horrible and clumsy operetta," Campanella wrote.
Avelluto said on Wednesday the decision to replace Cacetta was driven by a need to implement administrative improvements at INCAA. He recognised Cacetta's commitment to INCAA and its efforts to improve the Argentinian audiovisual industry.
Laura Alonso, who heads Argentina's anti-corruption office, tweeted that her office does not just investigate but seeks solutions and looked forward to working with INCAA on a plan for greater transparency.
INCAA representatives confirmed vice-president Ralph Hayek has been named interim president but had not responded to further queries at time of writing.
Cacetta was appointed head of INCAA in December 2015 following the election of Mauricio Mauri as national leader.

In an exclusive interview with Screen in February 2016 Cacetta outlined a five-point plan to strengthen Argentina's audiovisual industry.