EXCLUSIVE: Dummie The Mummy And The Tomb of Achnetoet lead the slate.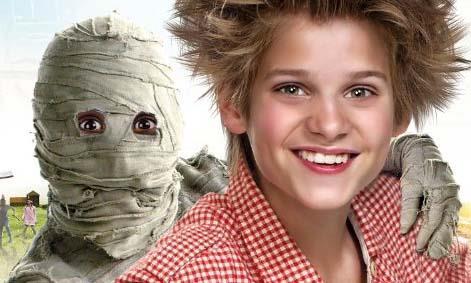 Dutch sales company Incredible Film has announced it will handle international sales on PV Pictures family adventure films.
Leading the slate are Dummie The Mummy and The Tomb Of Achnetoet (2017), the latest adventures of an adolescent Egyptian mummy in modern-day Holland, currently in post-production ahead of a Dutch theatrical release slated for October.
Other PV titles include Master Spy, about a 10-year old boy who meets a spy who has just woken up from the year 1973, the first two Dummie The Mummy films, and the company's successful Mister Twister collection.
Incredible Film MD Danielle Raaphorst is also handling sales on the documentary It Hurts So Much by popular Dutch novelist Heleen van Royen, which charts a year spent with her aging mother who suffers from vascular dementia.
The film has attracted more than 30,000 admissions in The Netherlands and came second only to Moonlight for the IFFR (Rotterdam) 2017 Warsteiner Audience Award.
Berlin 2017 proved highly profitable for Dennis Bots' historical drama Storm Letter Of Fire, which has sold to 32 countries since its initial sales roll-out. In the film, Storm and his friend Marieke must embark on a fearless fight to save his father from certain execution after he prints a forbidden letter written by Martin Luther.
The film has been selected for the BUSTER Copenhagen International Film Festival for Children and Youth in September, for Zlin Film Festival in the Czech Republic later this month and for both Bucheon and Busan in South Korea in July and October, respectively.