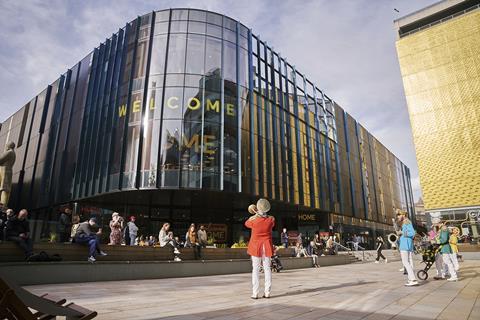 The British Film Institute (BFI) has allocated over £3.8m in organisational awards for 2021-2022 through its Audience Fund, with the Independent Cinema Office (ICO) and Altitude Film Distribution receiving the largest amounts.
The £578,016 awarded to the ICO will fund the delivery of its year-round programme supporting the independent cinema sector and its workforce, including a new virtual screenings and discussion platform, programming services, technical support and its Screening Days distributor events.
Altitude receives £488,776 to support the release of an agreed selection of its films, contributing to P&A costs, as well as overheads and access materials. The company's upcoming releases include animation Dogtanian And The Three Muskehounds this Friday (June 25); and Philippe Lacôte's Ivory Coast-set drama Night Of The Kings on July 23.
Sheffield Doc/Fest receives £210,000 to contribute to the event's continued growth, and engagement of public and industry audiences.
Venues receiving awards include the Watershed in Bristol, with £195,000 towards development of new programmes and initiatives within areas including screen heritages, access and inclusion and young audiences; and Manchester's HOME, receiving £185,000 towards delivery of its film programme, including marketing and associated programming and access costs, plus initiatives aimed at reaching younger audiences.
BFI Audience Fund organisational awards 2021-2022
Independent Cinema Office - £578,016
Altitude Film Distribution - £488,776
Sheffield Doc/Fest - £210,000
Watershed cinema, Bristol - £195,000
HOME cinema, Manchester - £185,000
Cinema For All - £159,992
Birds' Eye View: Reclaim the Frame - £150,000
Broadway cinema, Nottingham - £150,000
Showroom cinema, Sheffield - £150,000
Tyneside cinema, Newcastle-upon-Tyne - £147,000
Leeds Film - £130,000
Dogwoof - £125,000
Glasgow Film Festival 2022 - £115,000
Peccadillo Pictures - £113,500
Oska Bright Film Festival - £102,200
North East Film Archive, Yorkshire Film Archive - £102,100
Phoenix cinema, Leicester - £100,000
Encounters Film Festival 2021 - £90,000
Flatpack Film Festival - £90,000
Media Archive of Central England - £85,000
Chapter cinema, Cardiff - £60,000
Quad cinema, Derby - £60,000
Queen's Film Theatre, Belfast - £60,000
The Box, Plymouth - £55,000
Flicks In The Sticks - £45,000
Screen Archive South East - £25,000
East Anglian Film Archive - £15,000
North West Film Archive - £15,000
Wessex Film and Sound Archive - £10,000