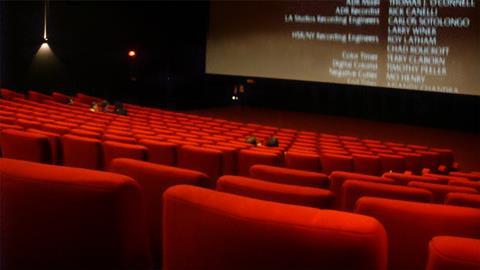 Four independent film exhibitors on Wednesday filed a lawsuit against Landmark Theatres claiming federal antitrust violations that deny them access to specialty films.
The Denver Film Society (DFS), Cinema Detroit, and West End Cinema and Avalon Theatre from Washington DC allege Landmark Theatres uses its market dominance to demand exclusive rights to specialty films, stifling local competition for art house films despite what the plaintiffs say is consumer demand.
The suit, filed at the U.S. District Court for the District of Columbia, seeks monetary damages and an injunction prohibiting Landmark from seeking clearances against plaintiffs' theatres. The plaintiffs are represented by Hausfeld, a global litigation firm with expertise in antitrust law.
"We did not reach this decision lightly," DFS executive director Andrew Rodgers said. "After years of trying to work within the system and talking with partners and peers about how we can overcome the unfair competition we face from Landmark, we have come to the painful conclusion that this is a nationwide problem that affects the entire independent film community. The deck is stacked against community theatres like ours, and the only way we can solve the problem we all face and serve our audiences properly, is to seek a remedy through the courts."
The suit claims Landmark's business practice of "clearing" films – whereby a distributor agrees to limit its ability to provide other theatres with a license to screen a film – harms competition by precluding independent exhibitors from screening specialty films necessary to their commercial success.
The plaintiffs further allege the practice reduces output, restricts price competition, and denies film-goers their choice of theatres in which to watch certain films.
Landmark, a private corporation belonging to a group of companies owned by Mark Cuban, is the self-described dominant theater chain, runs a nationwide specialty circuit comprising 51 theatres and 242 screens in 22 major metropolitan areas. The company's reach encompasses the plaintiffs' local markets in Denver, Detroit, and Washington DC.
The plaintiffs claimed that after Landmark "repeatedly blocked" West End Cinema in Washington DC from showing films at the same time as its own theatres, West End Cinema was forced to close in 2015.
"After more than four years of unrelenting anticompetitive squeezing by Landmark, I was forced to close West End Cinema on March 29, 2015 – which was followed less than one month later by an announcement that Landmark was leasing the space and 'reopening' it as the Landmark West End Cinema," Josh Levin, a co-founder of West End Cinema, said. "So they killed me and my business, then moved into my house.
The plaintiffs also said that the Avalon Theatre in In Washington DC has faced "significant competitive challenges" with Landmark since the Avalon opened as a nonprofit in 2003. In Denver, since 2010 when it opened the Sie FilmCenter, the non-profit DFS has been unable to book a single film that Landmark was also showing locally at one of its sites.
In Detroit local Landmark and Cinema Detroit are the only two theatres that show specialty films. The plaintiffs say that although the theatres are more than 11 miles apart, Landmark prevents Cinema Detroit from showing almost every specialty film.
"I wish that this legal action was avoidable," Paula Guthat, co-founder of Cinema Detroit, said. "Unfortunately, Landmark actively engages in unfair business practices that limit our ability to screen certain types of films in the metro Detroit market. It's unfair to us as a business and to our patrons who look for Cinema Detroit to offer the best in independent films and documentaries."
"Landmark went to court to fight against clearances for the films it wanted to show," Avalon Theatre executive director Bill Oberdorfer said, referring to a lawsuit filed last year against Regal Entertainment Group when it accused the latter of anti-competitive conduct with regard to commercial films. "We are doing the exact same thing and simply asking for the same opportunities with respect to specialty films."
Landmark could not be reached for comment at time of writing.