EXCLUSIVE/FILM BAZAAR: Siddharth director Richie Mehta is planning two new projects in Delhi, financing will determine which will shoot first.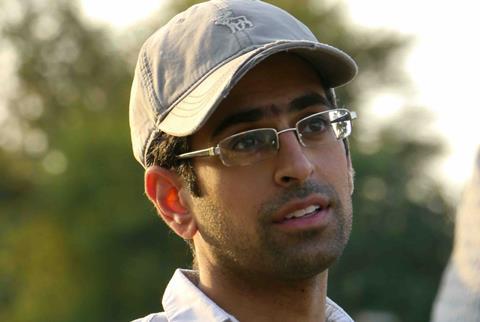 Feature film A Last Life has Sienna Films (Canada) and Vivek Kajaria's Holy Basil (India) producing, and backing from Telefilm Canada.
The original script is about an elite family in Delhi whose heiress daughter becomes involved with the cook's son, who is involved in an attack that further complicates their relationship. To prove his innocence, she has to journey through parts of Delhi that open her eyes. "She goes from the mansion to the garbage dump, and she's finally understanding where he comes from," writer/director Mehta said.
A Last Life will be a musical in the style of 1950s/1960s Indian musicals, he added. The film will be in English and Hindi, with the songs in a mix of languages including Hindi and Urdu.
The other project is a TV series, as yet untitled, about police officers in Delhi. He likens it to an Indian version of The Wire.
"It's looking at law and order and really understanding it from their point of view, it's seeing them investigating a case properly," Mehta told Screen. "It's cases we'd find bizarre outside fo India. You see the faults in the system but the police are acting with compassion, and you see the things that aren't right around them. We've seen corruption stories, I want to tell the opposite."
New York-based Sleeping Giant Films is producing the series and the team is seeking an Indian co-producer. The series could run across multiple seasons, with each season devoted to one case being investigated. Mehta is collaborating with the Delhi police to base the scripts on real cases.
Mehta also shot his features Siddharth and Amal in Delhi. "It has ballooned into a life project trying to figure out Delhi," he said.
Mehta, who is born in Canada and currently lives in London, presented a masterclass at IFFI yesterday, and also screened India In A Day at the festival.
His crowd-sourced footage compilation feature film India In A Day, which screened in Toronto, has now been confirmed to stream in its entirety for free on YouTube in India starting today. "We want as many people as possible to see it," Mehta said. "This is an amazing example of how digital releasing can work. Both Scott Free and Google have been so creatively supportive."
India in a Day is a collaboration between Scott Free Productions, Google and Anurag Kashyap.