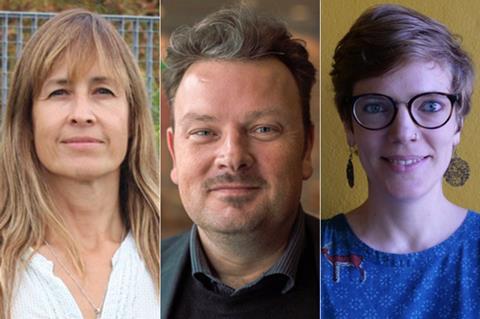 India's The Storiculture Company is launching a networking and training programme for South Asian producers, with the aim of assisting them in producing local projects for international markets.
Entitled ProducerLAND 2021 (Learning and Network Development Program), the programme has been developed by India-based producer Celine Loop, along with international festival and sales strategist Tanja Meissner and French producer Marc Irmer.
The programme kicks off with a two-week immersive residency – scheduled to take place in a physical format in Goa at the end of March – which will cover all aspects of creative producing and international co-production.
Modules covered in the residency include contemporary case studies, insights into content trends, understanding audience affinity, OTT-development, marketing and pitch strategies, experiences from Asia and Southeast Asia and best practice in post-production. Although held in a physical format, some of the faculty members will be participating online.
The residency will be followed by elective online modules with subjects including non-fiction, advanced co-production, episodic series development and multimodal storytelling. Participants will also be mentored by experienced specialists to address their individual areas of interest.
"The producer role is key in putting a project together, bringing it to life and to its right audience. We believe enhancing producers' skills and giving them access to a strong network of expertise is a real need in the industry," said Loop, who co-founded Storiculture with former Reliance MediaWorks CEO Anil Arjun.
Meissner said: "By starting a very early creative conversation with upcoming content creators – and by identifying for them what the international market responds to at its different levels – the programme aims to help shape high-quality content in diverse genres of authentic, local storytelling that can draw substantial global audiences."
Based in Mumbai and Goa, Storiculture describes itself as a 'Native-for-Global' Network of Film and Content Expertise, which aims to maximise the global potential of South Asian stories.
Arjun said: "South Asia has been a cauldron of some of the most inspiring cultures and stories in the world. Yet most of these stories are neither known nor effectively told to audiences in geographies beyond. This programme is designed to cultivate visionary young producers through global expertise and support."
Storiculture has launched an online application process to select 15 producers for the residency and mentoring by a global panel of 40 experts. Applications close on February 15 at 11:59 IST. Select applications will receive a scholarship based on merit.