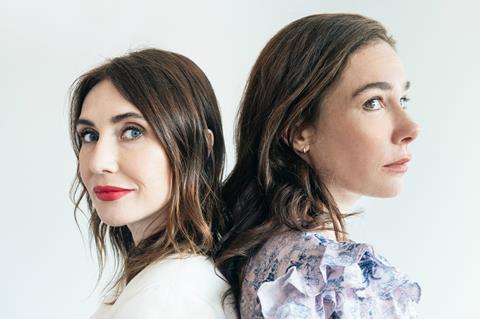 Man Up Film partners Halina Reijn and Carice van Houten, whose first completed film Instinct gets its North American premiere in TIFF on Saturday (7), have optioned rights to Second World War bestseller The High Nest.
Roxane van Iperen's novel centres on two sisters who ran a safehouse for Jews and survived the camps. "It's a totally female-driven story," said Reijn, who interviewed the women's children. "I want to make it in this contemporary way with clear parallels to what's happening with immigration and refugees today."
Reijn said it was too soon to say whether the material would lend itself to a feature or TV adaptation. So far Man Up, the company she launched with her best friend van Houten in 2015, has been involved in both formats.
Instinct, the Dutch drama starring van Houten as a prison psychologist who falls for a dangerous sex offender (Marwan Kenzari, Aladdin) marks Reijn's feature directorial debut and has been selected as the Dutch submission in the best international feature film Oscar race. Films Boutique represent international sales and ICM Partners handle US rights.
The women fly into Toronto on a whistle-stop tour to promote the film, which they set up with Topkapi Films and Dutch broadcaster BNNVARA alongside Man Up Film and premiered in Locarno. After the Toronto premiere they race back to Europe to resume filming on the first episode of previously announced TV series and Man Up production Red Light.
Reijn, who spent many years touring with International Theatre Amsterdam (previously Toneelgroep Amsterdam) under the tutelage of Ivo Van Hove while van Houten rose to international acclaim in the likes of Black Book and more recently Game Of Thrones, co-wrote the TV series with her Instinct co-writer Esther Gerritsen.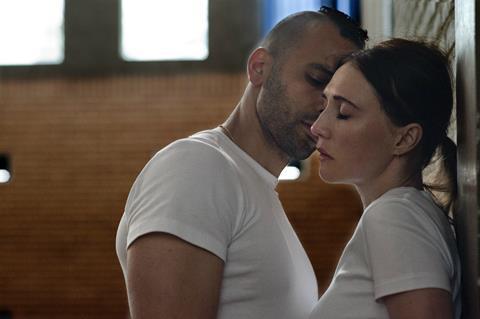 The story takes place against the backdrop of the red light districts in Amsterdam and Antwerp and centres on three women desperate to free themselves from destructive cycles: sex worker Sylvia (van Houten) from her pimp; an opera singer (Reijn) from an obsession with motherhood; and an alcoholic police officer from the overwhelming demands of a husband and family.
Warner Bros in Netherlands and Eyeworks in Belgium are producing, and there is funding from BNNVARA, VTM in Belgium, and the national film funds of both countries. Reijn co-wrote but does not direct the 10-episode series, which is budgeted at €1m (USD $1.1m) per episode.
Reijn and van Houten launched Man Up out of necessity, and want to champion sexual, provocative stories that reflect the female gaze. "We've always got a lot of work, but we felt we didn't get to play parts that are layered, so we had to man up and get in the mix," said Reijn.
"For me, because I was in the theatre and played all those roles like Hedda Gabler and The Taming Of The Shrew, they influenced me. You see these great roles for women but they're male gaze roles… There's still a long way to go, which is why we felt in need of creating more female-driven stories, even before #MeToo."
Red Light was their first idea, although Instinct came together sooner. "Carice and I brought the idea and actor Marwan Kenzari for the male lead and a little money to Topkapi," Reijn said. "Then Frans van Gestel [producer and Topkapi CEO] introduced us to writer Esther Gerritsen. That was a great match."
Van Houten recalls very clearly the impetus to launch their own company. "To take control. We both really needed that. Besides that, we felt there were other things in ourselves we weren't using enough. We have other qualities and good ideas and we're inspired so much and it's frustrating that you cannot get control [of that], and we wanted to take it into our own hands. In the past I felt some of the roles weren't challenging or layered or complex enough. And [Man Up is] not always for us to act – we want to offer great roles to women."
However of more pressing concern is the Saturday premiere of Instinct, which van Houten is relishing. "I love the Q&A's and the audiences in Toronto," she said. "They're so enthusiastic. They react in such a primal way. In Europe, especially northern Europe, we're bold, but not so primal."