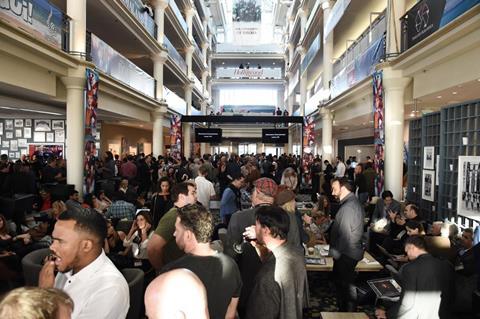 Ryan Keller's US-based Instrum International has launched international sales here on the coming-of-age drama Summer Night, which UTA Independent Film Group represents for North America.
Joseph Cross directs from a screenplay by Jordan Jolliff about the complexities of young relationships starring Lana Condor, Analeigh Tipton, Justin Chatwin, Victoria Justice, Callan McAuliffe, Elena Kampouris, and Ella Hunt.
Tara Ansley, Joseph Cross, and Audrey Tommassini served as producers, while the executive producer roster includes James Ponsoldt, Andrew Cross, James Cross, Nick DeKay, Jane Evans, Lucas Evans, Constance FitzMaurice, Stephen Fowler, Brian Gimlett, Lauren Gimlett, Nicholas Hertz, Eric Hooge, Charlie Mainardi, Todd A. Marks, Ryan Millsap, Wanda Morganstern, and Bruna Nogueira.
"This story of falling in and out of love when you're young and vulnerable is universal but the ensemble cast expertly takes Joseph's direction to offer a fresh approach," said Keller. "I think domestic and international audiences will equally find parts of themselves in these characters."
Instrum also recently signed on to handle international sales on historical drama The Iron Orchard directed by Ty Roberts and starring Lane Garrison.