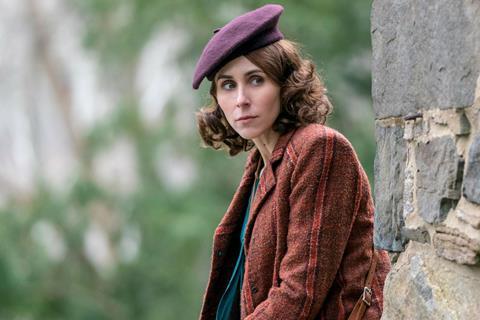 International delegates have given a positive response to Film London's new-look London Screenings, which took place at Picturehouse Central in London's West End from June 24-27.
Some of the films that received a particularly enthusiastic response by distributors included François Girard's The Song Of Names, starring Tim Roth and Clive Owen, which was given a private screening by HanWay Films; Hong Khaou's Karlovy Vary premiere Monsoon, handled by Protagonist and described by one distributor in London as "absolutely charming", and Elfar Adalsteins' tragicomic road movie End Of Sentence, about a newly widowed father and his ex-con son, which is being sold by Rocket Science.
End Of Sentence had added momentum coming into the London Screenings a few days after its successful premiere at the Edinburgh International Film Festival.
In the Breakthrough section for films seeking sales agent representation, one title to stand out according to attendees was Lydia Dean Pilcher's Liberté: A Call To Spy, written, produced by and starring Sarah Megan Thomas.
The film about three women who helped bring down Nazi Germany, by working as part of a secret spy organisation set up by Winston Churchill, was invited to the London Screenings after Adrian Wootton, chief executive of Film London and the British Film Commission, saw a trailer in New York.
"I've already received offers [of distribution] since London Screenings which is amazing," Sarah Megan Thomas told Screen.
These offers include the UK.
"[The event] is very well run and managed," Thomas explained. "There's a spreadsheet of everyone who attended. I didn't know much about the London Screenings before but it's a wonderful programme for independent filmmakers."
Like End Of Sentence, Liberté came to the London Screenings fresh from its Edinburgh premiere.
Moviehouse's Gary Phillips reported strong buyer and festival interest in Adrian Shergold's Cordelia which screened in front of an audience of around 60 distributors.
"We got a good-sized crowd of people in there which is one of the issues when you screen in the markets in Berlin or Cannes or the AFM," Phillips noted of London's high attendance rate. "At any of those major markets, there are dozens of films screening at the same time whereas here [in London] you are competing with, say, three others."
International buyers
Delegates at the Screenings were predominantly European but the 168 distributors in town included several prominent North American buyers, among them Andrew Frank from Mongrel Media, Julie Kroll from Summerland Entertainment, Syrinthia Studer from Paramount, and Raymond Murray and Jorge Bravo from Artsploitation Films.
Among the platforms, Netflix was at the event. There were also some high-profile Asian buyers including Pamela Bai from Beijing-based Hugoeast, Elena Kim from Entremode Corp in South Korea, Gino Hsu from Cineplex in Taiwan and Nora Mediana from Moxienotion.
"All in all, it's a great event. I am very happy to be invited," one leading German distributor said of the screenings. "There weren't maybe those 'must have' titles but there will still some things to have a closer look at."
He added the event wasn't just about seeing completed films but "meeting with the sales agents and [getting] updates on existing projects."
From the UK, 95 sales agents participated, a higher number than in previous years. Thanks to the new location at Picturehouse Central in Piccadilly Circus, the event was closer to most of their offices.
"Instead of having two people coming from a company, you might have three or four," reported Helena Mackenzie, Film London's head of inward investment and business development, who has organised the event since its inception 16 years ago,
The dates have not yet been set for next year's London Screenings and nor has the venue been confirmed. But the likelihood is the event will again be in the West End - and that it will keep the same late June dates.