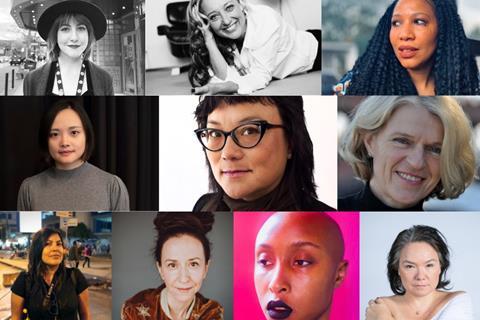 Canada-based filmmaker Ingrid Veninger has thrown down the challenge to a team of 10 female filmmakers to make an anthology of 10-minute shorts shot from isolation amid the coronavirus pandemic.
Veninger, of Toronto-based pUNK Films, has recruited nine international collaborators to work on Exquisite Cadaver Project and established a set of rules that embraces available technology and speaks to the unprecedented contemporary times.
The 10 guiding principles, which recall the Dogme 95 manifesto by Lars von Trier and Thomas Vinterberg that originated in Denmark, prescribe impulsive and current content in any genre about subject matter that is "present, urgent and personal".
The shorts must be filmed in the filmmaker's immediate environment using a cast of the filmmaker, friends and family. Content must be shot on phones and cameras that are immediately accessible and involve innovative camera movement, using any sound desired by the filmmaker, and "natural and practical" light.

The principles end with the declaration, "We vow to trust each other, trust ourselves, and be courageous."
Veninger, a former mentor at the Canadian Film Centre whose credits include El Mundo O Nada, said, "In these uncertain times, we embrace uncertainty, and we create. Everything is changing day by day. Through our isolation, we've decided to make something together. We recognise that being able to collaborate is a privilege and we do not take it for granted.
"During the month of April, ten female filmmakers, from around the world, will each make a ten-minute film. The films will be inexorably linked by theme. Our framework is the Exquisite Cadaver. The goal is to make a film, greater than the sum of its parts. The process will be fast and intense. We're diving in with all our hearts and guts. We are in this together."
The collaborators are: Jennifer Podemski (Canada); Lydia Zimmermann (Spain); Violeta Ayala (Bolivia: Toronto 2017 selection Cocaine Prison); Slater Jewell-Kemker (Canada: Toronto 2014 short selection Still); Carmen Sangion (South Africa); Isa Benn (Canada); Shengze Zhu (China: Rotterdam 2019 selection Present.Perfect); Mina Shum (Canada: Toronto 2017 selection Meditation Park); Dorothee Wenner (Germany: Toronto 2017 selection Peace Mission); and Veninger (Canada).