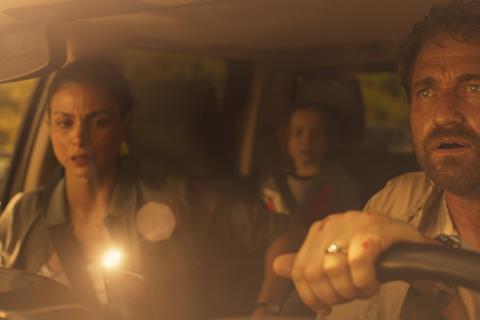 Gerard Butler thriller Greenland will open first in France, Scandinavia and Belgium after STX pushed the US release into September.
The film had been set to open in the US on August 14 and has been postponed to September 25 in light of the pandemic.
Greenland will open in Belgium on July 29 through The Searchers, France on August 5 via Metropolitan, and Scandinavia on August 12 through Svensk.
Butler, Morena Baccarin, and Scott Glenn star in Greenland, about a man and his estranged wife and their child who race to find a safe haven as a comet hurtles towards earth. Ric Roman Waugh directed the film.
Greenland was initially set for a June 12 launch before it was postponed to July 31, then August 14 as the industry grapples with the ongoing uncertainty amid the public health crisis.