Christopher Nolan's sci-fi epic left most rivals in the dust but appetite for the next The Hunger Games is strong.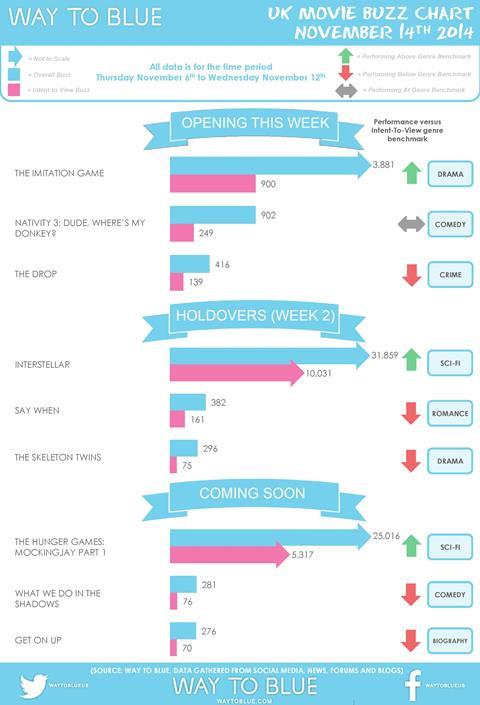 Interstellar generated nearly 32,000 comments on social media networks in the UK over the past week – around eight times the level of Benedict Cumberbatch's The Imitation Game, according to Way to Blue.
Nearly a third of all comments about Christopher Nolan's sci-fi epic, made between Nov 6-12 during Interstellar's first week on release, expressed an intent to view.
The Imitation Game, in which Cumberbatch plays Second World War codebreaker Alan Turing, managed nearly 3,900 comments, with 23% looking to see the film, which is released this weekend.
But coming up strong, ahead of its Nov 20 release, The Hunger Games: Mockingjay Part 1 generated more than 25,000 comments, with 21% of those expressing intent to view.