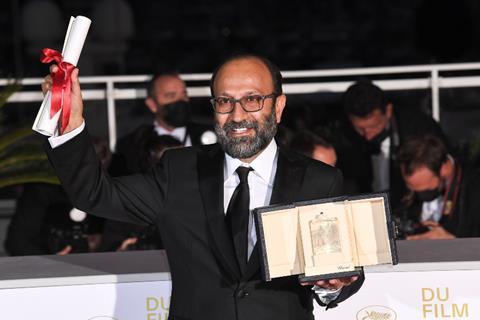 Iranian filmmaker Asghar Farhadi has issued a statement in support of Iranian actor Taraneh Alidoosti, in which he states: "I stand with Taraneh and demand her release".
According to state media, Alidoosti has been arrested by Iranian authorities on charges of "spreading falsehoods" about the protest movement that has spread throughout the country.
Alidoosti starred in Farhadi's Oscar-winning film The Salesman. His full statement (via Instagram) said: "I have worked with Taraneh on four films and now she is in prison for her rightful support of her fellow countrymen and her opposition to the unjust sentences being issued. If showing such support is a crime, then tens of millions of people of this land are criminals.
"I stand with Taraneh and demand her release alongside that of my other fellow cineastes Jafar Panahi and Mohammad Rasoulof and all the other less-known prisoners whose only crime is the attempt for a better life."
European Film Academy chairman, and co-founder of the International Coalition For Filmmakers At Risk (ICFR), Mike Downey added: "Further to the detention of Taraneh Alidoosti, one of Iran's most famous actors by security forces in Tehran days after she criticised the state's use of the death penalty against protesters, the European Film Academy and the ICFR deplore the barbaric imprisonment as well as the overall crack down on celebrities, artists and sports personalities who have used their platform to challenge the regime.
"The imprisonment of Taraneh, sends a clear signal to celebrities it will not tolerate any challenge to its rapidly crumbling authority. It is important that those of us outside Iran add our voices of dissent to those of the brave protesters."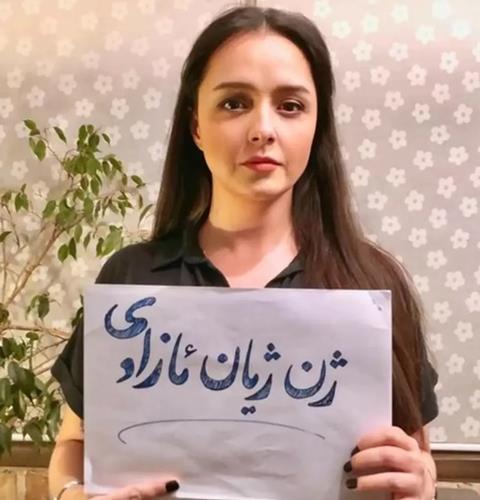 Alidoosti was detained a week after she made a post on Instagram expressing solidarity with Mohsen Shekari, who was executed earlier this month.
He was hanged by authorities after they accused him of being a rioter who blocked a main road in Tehran in September and wounded a member of a paramilitary force with a machete.
"His name was Mohsen Shekari," Alidoosti said in her post. "Every international organization who is watching this bloodshed and not taking action, is a disgrace to humanity."
According to state media, Alidoosti was arrested because she did not provide ''any documents in line with her claims.″
In November, she posted an image of herself on Instagram without a headscarf in support of the country's anti-government protests.