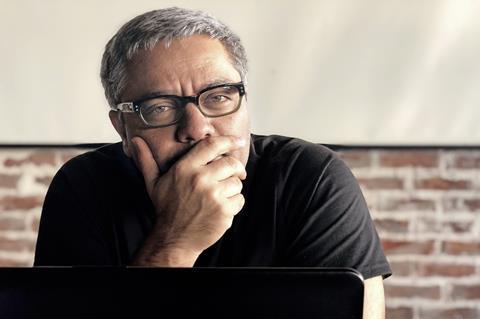 Update: Mohammad Rasoulof is facing more charges in Iran following his release from prison yesterday.
He is still facing three charges which if he is found guilty on all three could lead to an eight-year sentence.
The charges relate to illegal assembly and collusion against national security, insulting the regime leadership, and spreading propaganda against the state.
Original story: Iranian Golden Bear-winning filmmaker Mohammad Rasoulof has been released from Tehran's Evin Prison for an undisclosed period of time, according to local media reports.
Rasoulof, who won the Golden Bear at the 2020 Berlinale for There Is No Evil, was arrested in July of last year after speaking out on social media against the repression of civil protestors in the country.
Iranian documentary filmmaker Mostafa Al-Ahmad was also arrested on this date.
After the collapse of a building in May in the Iranian city of Abadan prompted unrest and a violent crackdown by security forces, a group of Iranian filmmakers led by Rasoulof published an open letter calling on the security forces to "lay down their arms" and signed by at least 70 Iranian filmmakers and film industry professionals.
Widespread protests broke out two months later in September, after 22-year-old Mahsa Amini died in police custody.
Rasoulof was released from prison on medical leave on January 7 for treatment and surgery.
On January 11, French news agency AFP reported Rasoulof had been released for two weeks. "My client's incarceration has been suspended for two weeks for health reasons," the director's lawyer Maryam Kianersi told AFP.
Screen understands that he was due to return to prison following his medical leave today (February 13).
Iran's Shargh newspaper, a reformist publication, has reported that he was formally released over the weekend, although it is not clear for how long. It has not been communicated to Rasoulof whether his release forms part of the amnesty for prisoners, including some protestors, that was announced by the Iranian government earlier this month. Several human rights activists in Iran have expressed scepticism over the amnesty, which features a long list of caveats.
Rasoulof posted on Instagram today: "Those that get out of jail know they leave a part of themselves with their companions and prisoners in prison. I wish for their release."
Earlier this month, Rasoulof's friend and fellow Iranian filmmaker Jafar Panahi was also temporarily released from prison in Iran, three days after he went on hunger strike.
Panahi was arrested in July 2022, and ordered to serve a six-year sentence that was first handed down in 2010 for criticising the Iranian government. He was seized by the authorities after going to the prosecutors' office with colleagues and lawyers to inquire about the earlier arrest of Rasoulof.
Rasoulof had previously had his passport confiscated, after his 2017 film A Man Of Integrity won the top prize in the Un Certain Regard section of Cannes.