Oscilloscope picks up SXSW premiere.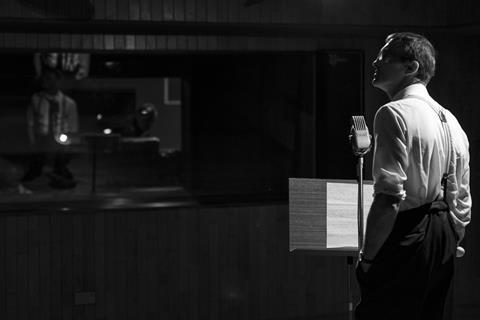 Oscilloscope Laboratories has acquired US rights to Pat Collins' Ireland-Canada drama Song Of Granite.
The movie, which follows Irish singer Joe Heaney, was directed and co-written by Collins and premiered earlier this year at SXSW in the US.
It was co-produced by Amérique Film, Marcie Films Limited and Roads Entertainment, and producers are Alan Maher and Jessie Fisk alongside Martin Paul-Hus. Maher struck the deal with Oscilloscope's Dan Berger.
"I have long been an admirer of Oscilloscope's exceptional library of titles and am delighted to be working with Dan and his team on Song Of Granite," said Collins.
Oscilloscope's Berger added: "Pat's unique and genre-defying telling of Joe's story is all at once informative, engaging, and formally inventive.
"Towing the line between fiction and documentary we get a new and fascinating insight into a man little-known but highly-deserving."
Oscilloscope will open the film theatrically later this year. It will also play Ireland's Galway Film Fleadh in July.