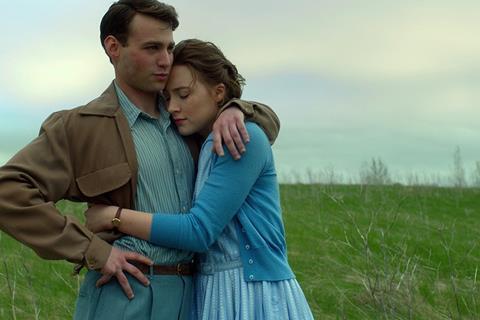 The Irish Film Board (IFB) is to receive €200m over 10 years from the Irish Government to invest in the country's film and screen content industry and will be known as Screen Ireland from June 18, 2018.
The name change reflects a new wider remit for the IFB to encompass film, animation, TV drama and further screen content.
The move marks a big increase for funding for the IFB which received around €10m from the government in 2016. Although the investment is across 10 years and does not necessarily mean the organisation will receive €20m a year, the total amount goes a long way to restoring state investment in the IFB to pre-recession levels of around €18m in 2008. It is an increase for which the industry has been lobbying ever since.
According to the IFB, the €200m will be channelled into co-production and development funding for features and funding for locally produced high-end TV drama. There will also be a focus on animation. A new Regional Production Fund will be established to help stimulate production and location shooting beyond the traditional hub areas of Dublin and Wicklow, and there will be further investment in the additional training of crew and craftspeople, particularly in the regions.
Recent award-winning international co-productions include John Crowley's Brooklyn, produced by Parallel Film Productions, and Lenny Abrahamson's Room, produced by Element Pictures. The country's locations and facilities have housed big-budget footloose productions including the Walt Disney Company's The Force Awakens and The Last Jedi, and TV series including Netflix's Nightflyers.
The new funding is part of a total investment of nearly €1.2 billion over 10 years by the Irish Government to nurture and sustain culture and creativity in Ireland. It was unveiled as the government published the report 'Investing in our Culture, Language and Heritage 2018-2027' as part of Project Ireland 2040, a policy initiative designed to enhance Ireland's social, economic and cultural infrastructure.
"This transition represents more than a name change, as it seeks to represent the ever-evolving nature of the sector thanks to the international revolution within the audio-visual sector, largely driven by a host of new internet platforms alongside the continued success of the traditional film and TV industry," said Annie Doona, chairperson of the IFB. "As Screen Ireland, we will remain steadfastly committed to supporting diverse Irish voices on film, as well as capitalising on the opportunities for growth currently experienced within the sector."