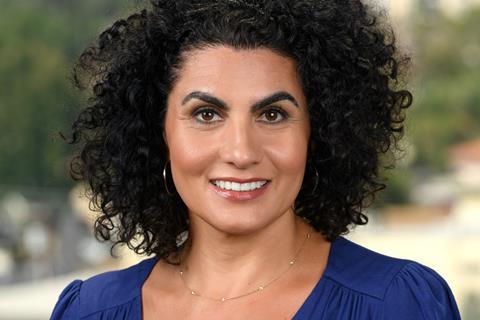 Active international membership of the Academy of Motion Picture Arts & Sciences (AMPAS) has grown by more than 50% since the US organisation launched its diversity and inclusion push in 2016 and now accounts for 20% of all active members.
The Academy appears on track to meet the challenge of its diversity initiative to double the number of members who are women and people of colour from January 2016 to 2020. It may already have reached its goal with people of colour.
The Academy's head of membership Lorenza Muñoz revealed the increases in an interview with Screen this week. It was one day after the Academy said it had invited 842 prospective members from the US and the rest of the world to join its ranks – half of them women.
Membership for women, people of colour closing in on 2020 targets
Back in January 2016 the Academy board voted to implement its initiative to double membership of women and people of colour by 2020 (after the 2020 invitees are announced in about a year's time). Three and a half years later, Muñoz says the process is going well. "There's been an effort by every branch to get to these numbers by 2020 and it's been a steady increase and a positive upward trend," she says. "This year we reached parity in our new member class [the 2019 Academy invitees] – 50-50 with women and men. In 2019 we have 29% people of colour among the invitees. For women last year it was 48.4%" The class of 2018 remains the largest in history on 928.
While Muñoz did not provide numbers, rough calculations by Screen indicate a positive response thus far. The Academy has said that in December 2015 "overall female Academy membership" accounted for 25% and that the proportion was forecast to climb by nearly 30% this year to 32%.
Based on those percentages, the Academy's stated total membership (including active, retired, and voting members) of 7,152 cited in its December 2015 branch count report, and projected total membership of 9,794 by the end of 2019, the Academy would need to invite roughly 442 women to join in 2020 to reach its target of 3,576. This would double the approximate number of 1,788 women members there were in 2015 - and appears achievable.
If one goes by the number of 6,436 active members in 2015 and 8,946 projection by the end of 2019, the Academy would need to recruit roughly 356 new female active members in 2020.
The calculation is even more positive when it comes to people of colour. The proportion of this grouping of members compared to "overall membership" has climbed 100% since 2015, from 8% to 16%. Based on total membership numbers in 2015 and the 2019 projections, membership of people of colour has already exceeded the mandate to double the number by 423. When the calculation is based on active membership reveals the level has doubled plus 403.
"The board of governors voted to institute this change and… made it very apparent to all Academy members that this was a priority," said Muñoz. "It was important for this organisation to be forward-facing, to be global, and to be inclusive, and to really reflect the many changes happening with industry inclusion is a key piece of being a forward-thinking organisation and one that is going to be around for a number of years. Under the leadership of [former president] Cheryl Boone Isaacs and [CEO] Dawn Hudson we really made a huge and very intentional effort to address this at every branch level."
How has this been implemented? "It's having individual conversations with membership, having meetings with the branches and the executive committees of each branch, and making sure they also were reflective of diversity and inclusion. We set up a structure whereby every branch had a sub-committee [size depends on the branch] to look at potential new members, and even if they're not ready to become members of the Academy that particular year, we would put them on a list and keep an eye on them."
Numbers for LGBT+ members are harder to come by. "New members can fill out [membership forms saying] how they identify." said Muñoz. "Right now we don't have good data on that because it's personal and optional."
Asked whether there has been much resistance to the diversity push, the head of membership said, "the process had been "very positive" thus far. "The majority of our members get it and are very much on board and supportive. What we try to do with those members who've expressed concerns is just say, 'Nobody's trying to change the high level of quality here; we're trying to broaden it out so there's a larger pool of excellence.'
International membership to reach approximately 1,789 by end of 2019
The rise in the proportion of international members from 13% in 2016 to 20% encompasses 403 international invitees from 59 countries announced this week (48% of all invitees). Should they all accept – and traditionally most invitees do – the number of international members would climb to approximately 1,789, given the number of overall active members is forecast to reach 8,946 by the time the official count is announced in December.
In general, membership invitation works like this: the Academy conducts a review every spring, two branch members must sponsor a prospective member, and each branch [there are 17] has particular eligibility criteria related to experience and credits. Oscar nominees are automatically considered and do not require sponsors. Branch committees review the names and make recommendations to the board.
"We broadened this out to include international so it would be a more global organisation," Muñoz explained. "It's a global industry. It started to grow concentrically."
The UK accounts for the largest group of non-US members, followed by France. Then comes Germany, Canada, Mexico, and Spain. "Overall active international membership is around 20% and we started at about 41% of invitees in 2016 and it's steadily increased to 48%," said Muñoz.
Guided by an international inclusion committee led by producer and distributor Marcus Hu, the Academy has been expanding its outreach activities. "This year we were in Cannes for the first time in the history of the Academy," said Munoz. "We held a member event at the UniFrance Terrace on May 17 and it was so well attended and everyone wants to come back. Everyone who was an Academy member was welcome. We literally sent out invitations to our 9,000 members.
"Also John Bailey our president received [Officer In The Order Of Arts And Letters] from the French government this year," she said. "We held another member event at Annecy. We have our UK member reception every fall as well as an event elsewhere – this year we're going to be in Rome on October 8. Ideally every continent would have an Academy event at least twice a year – that's the goal. Right now we're [going to be] in Morelia in Mexico and at Camerimage in Poland, so we're trying to hit as many of these international festivals as possible so our members feel included."