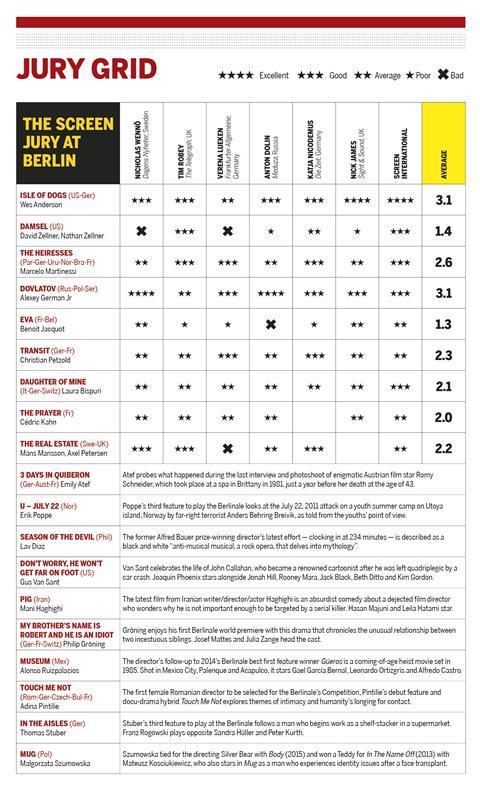 Wes Anderson's Isle Of Dogs, which opened the 2018 Berlin Film Festival, and Alexey German Jr's Dovlatov are setting the early pace on this year's Screen Berlin jury grid.
Screen's international jury of critics awarded both films a respectable 3.1 stars from a possible 4.
For Isle Of Dogs, two critics, Sight & Sound's Nick James and Screen's own, awarded the film a maximum four stars.
Dovlatov also received two maximum ratings, from Nicholas Wenno of Dagens Nyheter and Anton Dolin from Meduza.
At last year's Berlin Film Festival, only two titles from the Berlin competition topped a score of 3.1 – Have A Nice Day and chart-topper The Other Side Of Hope.
Nine films have registered scores so far on the 2018 edition, which will amass scores for every film in the festival's competition. Eva (on 1.3) and Damsel (on 1.4) are the two films to register the lowest ratings.
Coming up on the grid are Emily Atef's 3 Days In Quiberon and Erik Poppe's U – July 22.