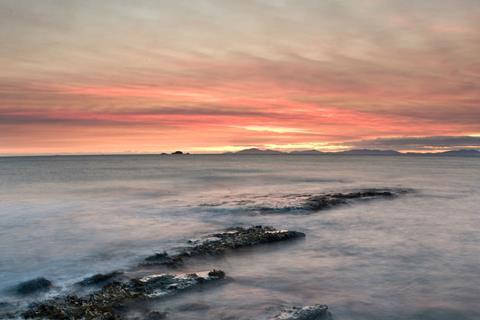 A new award for alumni of The Young Films Foundation's Isle of Skye residency programme has been launched at the Glasgow Film Festival this week.
The Torabhaig Distillery Screenwriting Award 2021 will see a £5,000 cash prize awarded for the best film or TV script submitted by alumni of the residency scheme, which held its first edition in 2018.
Submissions close on December 31 and will be judged by a panel of producers, writers, directors, agents, actors and commissioners.
The winner will be announced at the 2021 Glasgow Film Festival.
The award was unveiled at a Glasgow Film Festival reception last night (Mar 4) hosted by producer Chris Young (The Inbetweeners Movie), who founded the Young Film Foundation in 2017.
This year's residency will run during the last week in May. It is aimed at scriptwriters at an early stage in their careers and gives them access to UK film and TV practitioners as project mentors.
To date, two projects from the scheme have now gone into development with Screen Scotland and Channel 4.
Screen Scotland is supporting Tormod MacLeod from YFF18 with his Gaelic feature film called Ag Òl is a' Gallarachd (translates as Drinking And Other Debauchery). It is a coming of age story set in the local dance hall culture on the Isle of Lewis in the 70s.
Channel 4 has commissioned the development of a pilot script of Unfairby Emma Lennox from YFF19. It is a fish out of water comedy about marrying into a fairground family.
The Young Films Foundation is supported by Screen Scotland, Torabhaig Distillery, Channel 4, Film4, BFI, BBC Films, BBC Scotland, MG Alba and SMO.