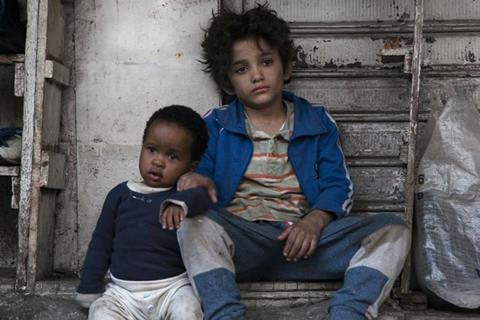 Box office receipts and admissions both increased by 5% in the first half of 2019 compared to the same period in 2018 in Italy despite a difficult first three months that tracked 10% down year on year.
A trio of Disney blockbusters – Avengers: Endgame ($33.7m), Aladdin ($16.8m), and Dumbo ($12.6m) – helped make up for earlier high-profile underperformers including Fox's Alita: Battle Angel ($2.4m), Warner Bros' The The LEGO Movie 2 ($2m), and Vision's homegrown comedy sequel Bentornato Presidente ($1.6m).
The introduction of Italy's new cinema law has also started to transform the country's May – September summer season. Previously, big Italian releases and Hollywood blockbusters would swerve this traditionally quiet period with many cinemas closing completely in July and August for the holidays.
However, after decades of debates, promises and requests, a series of incentives have been launched to support releases during the period, convincing distributors to consider a summer release and exhibitors to remain open. This has helped with the release of tentpoles such as Disney's Toy Story 4 ($4.1m), AndLeone's John Wick 3 ($3.5m) and 20th Century Fox's X-Men: Dark Phoenix ($2.8m) which may otherwise have waited until the autumn to open.
Independent and arthouse releases
Julian Schnabel's Van Gogh biopic At Eternity's Gate, starring Willem Dafoe and released by Lucky Red, was the highest grossing independent arthouse film in Italy in the period. Its gross of $4.4m accounted for nearly half of its entire European haul.
Eagle Pictures took French family film Mia And The White Lion to $6.4m, confirming animals are always popular with Italian audiences.
Pedro Almodovar's Cannes Competition title Pain And Glory, released by Warner Bros Italy, recorded the biggest opening of an Almodovar film in Italy with $1.2m. It went on to garner $3.3m in total to make Italy the film's third biggest market following Spain and France to date.
Meanwhile, Italy was the second biggest market (after China) for Nadine Labaki's Cannes 2018 prize-winner Capernaum, with a gross of $1.1m. It was released by Lucky Red.
Local titles
Several films by Italian auteurs disappointed on release. Luca Guadagnino's English-language Venice 2018 premiere Suspiria took just $1.2m for Videa, while rising producer-director Matteo Rovere saw his $9m production of Romulus & Remus: The First King underperform with a gross of just $2.4m. A TV series co-produced by Cattelya is now in production.
It was the old maestro Marco Bellocchio, on the other hand, who scored his best local box office result in decades with The Traitor, which opened in Italy at the same time it screened in competition in Cannes. Thanks to the buzz from the Croisette and the presence of Italy's number one star Pierfrancesco Favino in the lead, The Traitor has grossed $4.7m for 01 Distribution.