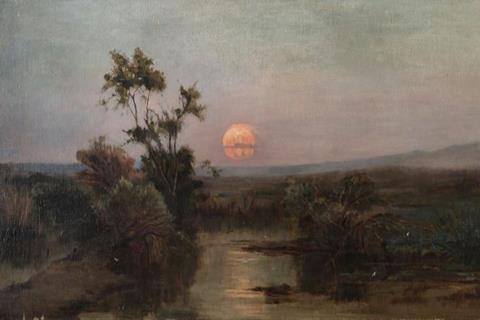 Italy-France co-production Heads Or Tails (Testa o Croce)? and Ukrainian title Consider Vera were the major winners at Rotterdam's IFFR Pro industry awards recognising projects from International Film Festival Rotterdam's co-production market, CineMart.
The co-production market marks its 40th anniversary this year and hosted 20 features and five immersive projects. Itd ran from January 29 to February 1.
Heads Or Tails? from Italian-American directors Alessio Rigo de Righi and Matteo Zoppis took home the Eurimages Co-production Development Award of €20,000. It is produced by Ring Film and Shellac Sud and follows a cowboy and his lover who run away together after he is accused of her husband's murder. The filmmakers previously premiered at 2021 Cannes Directors' Fortnight with The Tale Of King Crab.
Consider Vera walked away with both the Eurimages Special Co-production Award and the €6,000 ArteKino International Award. Marina Stepanska directs, with Esse Production House producing. It explores the lives of three generations of Ukrainian women. Stepanska said at Tuesday's (January 31) awards ceremony, "I hope we still have the opportunity to make [Ukrainian] films not about the war."
She later continued: "It's difficult to deliver Ukrainian voices and stories. I hope this helps to lobby European countries that we deserve to be part of your system."
Further prizes went to John Skoog's Redoubt, produced through Sweden's Plattform Produktion, about a farm worker who has turned his home into a fortress, which won the Filmmore Post-production Award and €7,500 of in-kind support to aid visual effects and post-production. The 4DR Studios Award for immersive projects went to Belgian project Anti-Muse, directed by Baloji and produced by Amok and Wrong Men.
The €5,000 Wouter Barendrecht Award, open to filmmakers under 35 who have directed no more than three films, went to Eldorado from Alaa Eddine Aljem, the next feature from the director of 2019 Cannes Critics' Week entry The Unknown Saint director. It is a Morocco-France feature produced by Le Moindre Geste and In Vivo Films.
The €3,000 VIPO Award, a new award in partnership with Vipo (Visual Industry Promotion Organisation) promoting Japanese content in the industry, went to When The Kids Sing The Hits, a Serbia-Montenegro co-production from Mina Djukic.
The €2,500 IFFR Pro Young Selectors Award was given to Ali Jaberansari's The Surrogate, produced by The Lift from Mexico and Here & There Productions from the UK.
Head of IFFR Pro Inke Van Loocke said, "The IFFR Pro Awards ceremony represents a moment to celebrate not just these prize winners, but each of the unique, daring projects who came from across the world to present their visions together with us here in Rotterdam. Following two online editions, gathering industry attendees, decision makers, producers and filmmakers for CineMart's 40th edition proves the continued value in exchange of ideas and collaboration towards realising these irresistible projects. Absurd, satirical, brave and magical – congratulations to all our award-winners!"
The full IFFR Pro runs until February 5, concurrent with the festival's dates.