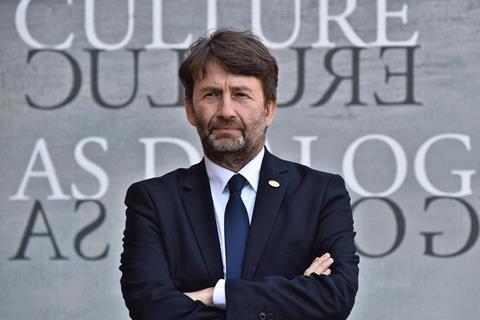 Italy has abolished film censorship, ending legislation that has been in place since 1962, and will instead allow distributors to classify their own features.
The decree will bring an end to the state's power to censor scenes or ban films for moral, religious or political reasons, which was famously imposed on Bernardo Bertolucci's Last Tango In Paris in 1972 and Pier Paolo Pasolini's Salò Or The 120 Days of Sodom in 1975.
In its place, Italian film distributors will classify their own titles under various age brackets, from features suitable for all audiences; children aged under six; over-14s (or aged 12+ if accompanied by parent); and over-18s (or 16+ accompanied by adult).
These decisions will be reviewed by a Film Classification Commission of 49 members, led by a government-appointed president. The commission will include film industry figures as well as sociologists, psychologists, lawyers and experts on the protection of children and animals.
Those selected will receive a three-year mandate and the commission has 20 days to confirm or change the classification set by distributors. The establishment of such a commission was first raised in the so-called "cinema law" of 2016.
Italian culture minister Dario Franceschini said in a statement: "The system of controls and interventions that still allow the state to intervene in the freedom of artists has been definitively ended."
According to a survey by Cinecensura, an online exhibition promoted by the Italian Culture Ministry, 274 Italian films, 130 American features and 321 titles from other countries have been censored in Italy since 1944, with more than 10,000 others cut in some way.
However, the outright banning of films has been largely obsolete in recent years and only one title has been denied release since 2000: Raffaele Picchio's Morituris, an independently produced horror film from 2011 that benefited from the ban when released on home entertainment.