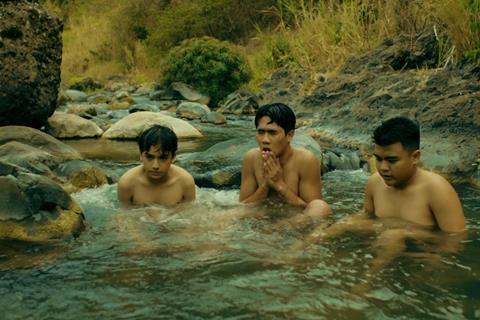 Italian sales company TVCO has boarded Death Of Nintendo, premiering in the Generation Kplus strand at this year's Berlin Film Festival.
Set in Manila in the 1990s, the Filipino-American production is a coming of age dramedy in which four teenage friends go on a journey of self-discovery together as they try to one-up each other's high scores and face life's obstacles.
This is the 12th film by Raya Martin, who broke through with his 2009 Un Certain Regard title Independencia.
Valerie Castillo Martinez is the writer/producer. The development of the screenplay received support from Los Angeles Film Independent, Tribeca Film Institute and Venice Gap Financing.
Death Of Nintendo is a co-production between Blacksheep and Indieflip (Venice's HorizonstitleManila Is Full of Men Named Boy).