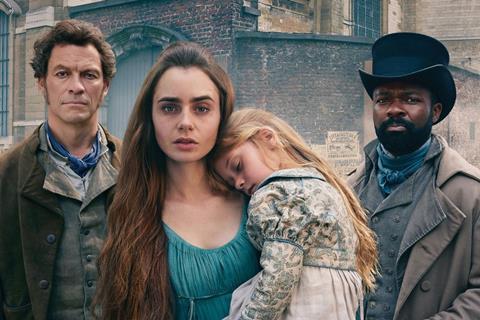 ITV and the BBC have agreed a "joint vision" to launch their US SVoD service Britbox in the UK.
The public service broadcasters (PSBs) are in the final phase of talks to establish a strategic partnership to rollout the service, which costs $6.99 in the US, domestically in the second half of the year. They anticipate other partners coming on board Britbox and plan to consult Ofcom and the industry about their plans. The undisclosed pricing is expected to be 'competitive'.
Confirming the tie-up as part of ITV's annual results, chief executive Carolyn McCall described Britbox as an "exciting new service".
She added: "It will provide an unrivalled collection of British boxsets and original series in one place. Britbox will be the home for the best of British creativity - celebrating the best of the past, the best of today and investing in new British originated content in the future."
BBC director general Tony Hall added that he expects the service to be "truly special".
He said it would be "a new streaming service delivering the best home-grown content to the public who love it best," adding: "The service will have everything from old favourites to recent shows and brand new commissions."
McCall flagged ITV research indicating high demand for British content, which it considers itself well-positioned to deliver, and willingness among consumers to subscribe to more than one SVoD service.
The results also provided a sense of the size of ITV's investment in the service. The commercial PSB expects to pump around £40m into its joint venture with BBC Studios in 2020, up from £25m in 2019. It is unclear if this figure would be matched by BBCS.
In January, Britbox revealed it has signed up 500,000 subscribers, while ITV's ad-free catch-up service ITV Hub+ tripled its user base over the past 12 months to 265,000. ITV's total direct-to-consumer revenue, which also includes competitions, live events and pay-per-view boxing, jumped 25% to £81m in 2018.
Overall, ITV's total external revenue in 2018 was up 3% to £3.2bn, with adjusted EBITDA slipping 3% to £810m.
This story first appeared on Screen's sister site Broadcast