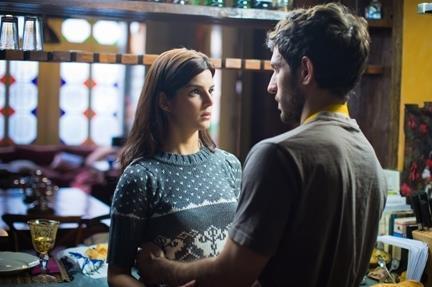 Los Angeles-based Ivanhoe Pictures, fresh off the number one North America launch of Crazy Rich Asians, has partnered with Next Entertainment World (NEW) on a South Korean-language remake of Spanish-language Colombian psychological thriller The Hidden Face.
Ivanhoe and South Korea producer-distributor NEW will co-finance, co-develop, and co-produce the feature and are aiming for an early 2019 production start.
The original centred on a young man who might be involved in his girlfriend's mysterious disappearance.
Ivanhoe president of international production Michael Hogan said, "We're excited for the opportunity to adapt The Hidden Face for Korean audiences with the team at NEW, a company with an impressive track record for developing cutting-edge films. This is an ideal opportunity to tell an engaging story for Korean viewers in a way that will thrill and excite."
NEW's CEO Kim Woo-Taek added, "We're delighted to cooperate with Ivanhoe, who has been working with leading film companies around the world based on their excellent IP. We will do our best to make an exciting thriller that satisfies domestic and global audiences by combining the know-how of NEW and Ivanhoe. Together, we hope to deliver a smart thriller about a twisted love triangle and we believe this is the first of many projects on which we'll partner."
Ivanhoe's upcoming projects include the three-part series Ghoul for Netflix India, which debuted on August 24, and the Spanish-language feature La Caja, developed in partnership with Mexico City-based Lucia Films.
NEW started out as a film investment and distribution company in 2008. Since then it has expanded its operations to encompass TV drama, music, theatre, sports and performance.