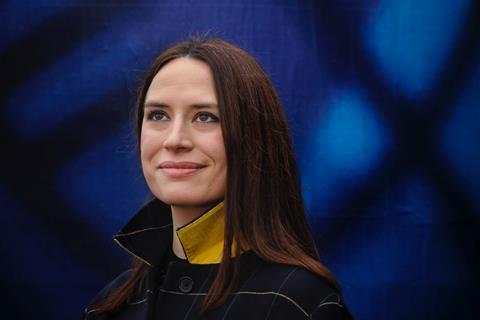 "The one word that keeps springing back to mind is: finally," says International Film Festival Rotterdam (IFFR) director Vanja Kaludjercic, with the first in-person festival since the pandemic drawing to a close yesterday (Feburary 5) after 97 feature films world premiered, 2,195 film professionals attended from 92 countries and 11 days of sold-out screenings.
"Finally, we're back in person after a forced three-year hiatus. Finally, we get to see audiences welcoming us again with such warmth and roaring enthusiasm," Kaludjercic says. "And finally, we can welcome the filmmakers who made their way to Rotterdam from all across the globe and not only entrusted us with their works but embraced the rest of the cinema-loving community and us.
"In short, there was a real appetite, or one could even say a hunger, for IFFR to be back. I don't think I've ever seen so many moved and smiling faces."
While other festivals dipped their toes back in with hybrid editions, IFFR flipped from online straight to fully physical – which, Kaludjercic admits, takes some warming up. "Our dear colleague [IFFR's long-time protocol officer] Lucius Barre described it very aptly; it felt like we were a football team who hadn't played a single match in the last three years. So, yes, of course it's tough, but it's also rewarding. And sure some things can be improved. But all in all, we managed to finish the match and consider it a win."
More features received their world premiere this year than in the last pre-pandemic edition in 2020, with 97 versus 65. However, industry attendance was down, with 2,195 professionals this year, and 2,691 in 2020.
The edition brought in big names, such as Netherlands-based UK filmmaker Steve McQueen, who presented audio-visual installation Sunshine State as part of the festival, at Rotterdam art exhibition space, the Depot. But ultimately, IFFR is not a festival that feasts on starry red-carpet premieres and its not a harbinger of intense sales and acquisition activity.
It is in its commitment to bold programming, spotlighting cinema from all corners of the globe and bolstering the careers of up-and-coming filmmakers where the festival's core value really lies, as is evident in the choice of winner of the main Tiger competition, feature debut Le Spectre De Boko Haram from Cyrielle Raingou. The documentary following a group of children living under the threat of terrorist organisation Boko Haram in the far north region of Cameroon – the region Raingou herself is from.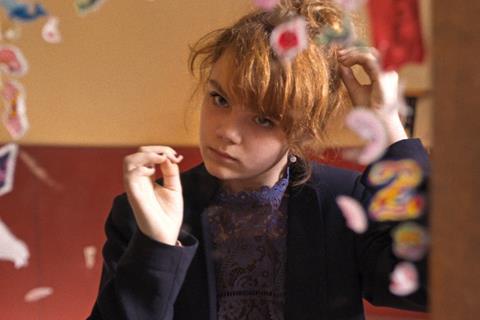 The audience award went to Dalva, a debut feature by Emmanuelle Nicot. The Belgian title that originally premiered in Cannes and played in the Harbour section, about a young girl on the cusp of womanhood who gets taken away from her abusive father.
Hot projects
CineMart, the festival's long-running and highly-respected co-production marketplace, returned for its 40th anniversary year, under the leadership of new head Inke Van Loocke. Italy-France co-production Heads Or Tails (Testa o Croce)? from Italian-US directors Alessio Rigo de Righi and Matteo Zoppis took home the main prize of the Eurimages Co-production Development award of €20,000.
Projects to generate particular buzz at this year's event include Ali Jaberansari's The Surrogate (Mex-UK), Jack Goessens' Boifriend (UK), Marina Stepanska's Consider Vera (winner of the Eurimages Special Co-production Award and ArteKino International Award) and Marta Parlatore's Grushka (Neth-Bel).
Stand-out immersive projects included Iris van der Meule's Gay Simulator (Neth) and Ananda Safo's 369 (Fr).
Producers presenting projects in the CineMart co-production market reported a flurry of meeting requests and densely packed schedules with sales agents and distributors present including Danish sales agent LevelK, international film platform Mubi and UK distributor Modern Films. "You could feel that there was excitement in the air," notes Van Loocke.
UK producer Reece Cargan of Bombito Productions, who was attending with Boifriend, had 43 meeting requests across CineMart. "[It was] hectic and busy, but it really well organised," he confirms, with several follow-ups plotted in for the coming weeks with co-producing partners, sales agents and financiers.
Cargan notes that the invitation of alumni from development initiative Rotterdam Lab to return, of which he was one, was "a really great gesture".
"It fosters a sense of community that can sometimes be missing from festivals but really isn't from IFFR."
"We aim to be partners to our projects and participants from development to completion and throughout careers," says Van Loocke. "Further developing our talent programmes and new initiatives like the IFFR Pro Darkrooms are good examples of this."
LevelK's Mark Tucker noted that while many projects skewed towards elevated arthouse, there were some with more mainstream commercial potential, and a solid range of participation from Latin America, Europe, Asia and native filmmakers from the Netherlands.
The format was tightened up, with the removal of the Spotlight live-pitch element – potential partners watch video pitches ahead of requesting meetings – and the addition of the IFFR Pro Darkroom works-in-progress screenings of projects that previously passed through CineMart or have been supported by the festival's Hubert Bals Fund (HBF).
"Not having the Spotlight event offered more time for meetings, but I must say I missed the live aspect of the pitches," says Anna Germanidi of Modern Films. "The work-in-progress screenings were a great addition, a valuable offering to supported projects and with a few tweaks they can become an important part of the market."
"I loved the new range of immersive projects on CineMart," notes Danielle Guirguis, producer of Dutch Tiger competition title Number Eighteen.
CineMart wasn't the only programme running at the festival to connect producers from across the globe – the second edition of the Creative Producer Indaba initiative was also running, a professional development programme for emerging African producers and those who want to work in Africa, that has been ongoing since November and culminated with in-person sessions for the producers at IFFR.
"What makes this programme special is that there are very few training programmes available to producers and even fewer focused on African producers and those interested in producing with Africa. It's filling a gap in the training ecosystem," says Mehret Mandefro, director of development and partnership at the Realness Institute, and one of the programme's leaders. Mandefro says that a call for the next cohort will come out later this year.
IFFR also received praise on the ground for being one of the more child-friendly festivals. "Being an independent filmmaker and wanting (or needing) to travel with a child can be a real hurdle and most festivals don't have support or infrastructure for filmmakers raising kids," notes US producer Russell Sheaffer, who came to Rotterdam with Tiger competition title Playland.
"I really appreciate the way that IFFR manifests programmes for viewers of all ages, including a programme for children. Their 'kids only' slate this year included a talk as well as a screening, with an option for parents to head into another (adult oriented) film while their children learned trailer-making in a workshop. I love that!"
Next year's IFFR has been confirmed to take place from January 24 to February 4.