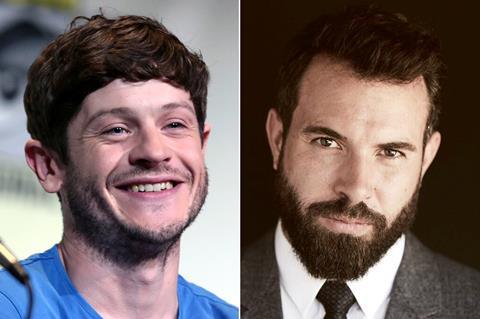 Iwan Rheon (Game of Thrones) and Tom Cullen (Downton Abbey) have been signed to star in UK thriller Barbarians, which started shooting this week in Surrey and is the feature directing debut of Charlie Dorfman, who also wrote the script.
The cast also includes Catalina Sandino Moreno (The Affair), newcomer Ines Spiridonov, Conor Swindells (Sex Education), Will Kemp (Reign), and Tommy McDonnell (Starred Up).
Rheon, Cullen and Swindells were Screen Stars of Tomorrow in 2010, 2011 and 2017 respectively.
Director Dorfman has worked as an executive producer on the upcoming Honest Thief starring Liam Neeson and on Harvey Weinstein documentary Untouchable, and is chairman of one of the film's financiers, London-based Media Finance Capital (MFC).
Barbarians is produced by Samuel Marshall Productions (Honest Thief, Death Of Me, Untouchable), the sister company of MFC. Producers are Jason Newmark and Laurie Cook of Newscope Films, with financing provided by MFC and Buckland Productions. MFC's CEO David Gilbery and Marlon Vogelgesang are executive producers.
The story is about a dinner party in a country house that sees four friends come together for a birthday celebration. But as the night progresses secrets emerge and unsettling events begin to unfold around them.