Nicholson is coming out of retirement for the English-language remake of Maren Ade's Oscar-nominated comedy.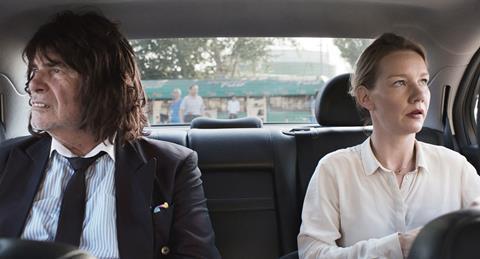 Screen sources have confirmed that Jack Nicholson and Kristen Wiig are attached to star in an English-language remake of Oscar-nominated German comedy Toni Erdmann.
Nicholson will play an elderly music teacher who invents the Toni Erdmann alter-ego to give his daughter – played by Wiig – invaluable life lessons.
If the project goes ahead it will be the first acting role for the 79-year-old Nicholson since 2010's How Do You Know.
Paramount Pictures has reportedly acquired remake rights to the film, which was directed by Maren Ade.
No director or writer is attached but Adam McKay (Anchorman) is producing alongside Jessica Elbaum of Gloria Sanchez Productions. Ade will exec produce the film alongside Jonas Dornbach and Janine Jackowski.
The original, starring Sandra Huller and Peter Simonischek, is nominated for best foreign feature at the Academy Awards and the Baftas.
The news was first reported by Variety.