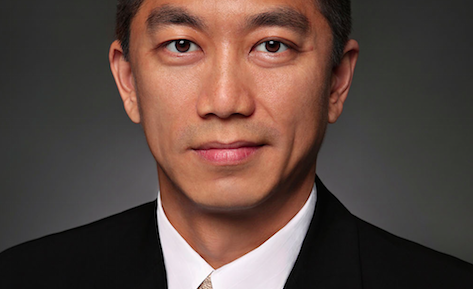 Global Road chairman and CEO Rob Friedman has brought in one of his former Summit Entertainment lieutenants and hired Jack Pan as president of worldwide theatrical marketing at Global Road.
The appointment comes after it emerged on Tuesday that Loren Schwartz was out as marketing president of Open Road Films, less than a week after Open Road founder Tom Ortenberg departed the company.

Pan and Friedman worked together at Summit where the former served as was executive vice-president of worldwide theatrical marketing and worked closely on the Twilight and Divergent franchises, as well as The Hurt Locker, Now You See Me, and Red.
He most recently served as a consultant and immediately prior to that was president of motion picture marketing at STX Entertainment where he worked on that company's hit Bad Moms and The Gift.
"I have known Jack for many years and he has proven time and again to be a savvy marketer that not only understands the strategy and building blocks necessary to launch an effective campaign, but he possesses the ability to successfully market to established and prospective audiences," Friedman said.
"Additionally, his skill at managing multiple campaigns in different mediums will be a great asset to the Global Road team as we continue to evolve content production and distribution, both of which require nimble, forward-thinking marketing combined with the best, time-tested practices from today."
Pan added: "I'm incredibly honored and excited by the opportunity to re-unite with Rob in building the next version of a modern content studio that reflects all the dynamic changes happening in the world today. When considering the many options before me, it was clear that the chance to team up with a visionary leader and a human being of exceptional integrity leads to the most rewarding challenges and experiences in work and in life."
Prior to Summit, Pan spent 10 years in marketing and distribution at Walt Disney Studios Motion Pictures where his credits include ore than 135 Disney and Touchstone films such as the Pirates Of The Caribbean, The Chronicles Of Narnia, National Treasure and Step Up franchises, as well as Pixar titles like Wall-E and Finding Nemo.
Global Road comprises IM Global and Open Road and is owned by Donald Tang's Tang Media Partners.