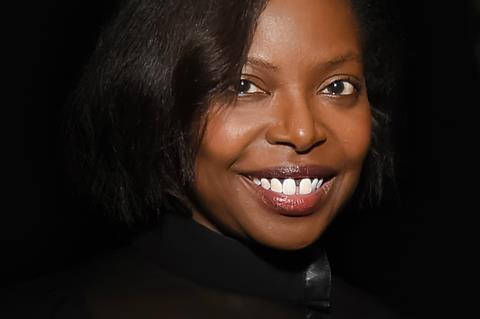 Former AFI FEST director Jacqueline Lyanga has been named LA Film Festival guest director of VR and immersive storytelling as festival brass unveiled elements of the roster as the event moves into its new September slot.
The 24th edition comprises a strong inclusion component, with plans for We The People, an inclusion-focused summit, a partnership with the International Documentary Association's Getting Real '18 conference, and a benefit dinner celebrating 25 years of Project Involve.
The LA Film Festival runs this year in the awards season corridor of September 20-28. In previous years it occupied June slot, where it struggled to gain significant world premieres and establish a meaningful identity.
The immersive storytelling programme, held in partnership with Loyola Marymount University's School of Film and Television and curated by Lyanga, will present new works on new media platforms including VR, AI, and AR in a two-day showcase.
The two-day We the People summit is set to include panel discussions and keynote speakers surrounding the topics of representation and inclusion in the entertainment industry. Panellists already scheduled include Tre'vell Anderson, Russell Boast, Kate Hagan, and Gail Williamson.
On September 22, a benefit dinner celebrating 25 years of Project Involve will honour Effie T. Brown, Jon M. Chu, Cherien Dabis, and MACRO founder and CEO Charles D. King. This year's festival will also feature a Documentary Pass in partnership with the International Documentary Association, allowing holders to receive a discount on its Getting Real conference and vice-versa.
"The new partnerships formed with kindred and beloved organizations like LMU's School of Film and Television and the International Documentary Association are radical, connecting creators in brand new ways," said Jennifer Cochis, director of the LA Film Festival. "The festival is also expanding our inclusion summit, We the People, to allow us to continue to be leaders within the broader industry dialogue as we continue to work towards solutions for parity across Hollywood."
"Project Involve has worked to make this industry more inclusive for a quarter of a century," said Josh Welsh, president of Film Independent. "We are taking this moment to celebrate the work of Project Involve alumni…these are the people who are bringing the change, and we're so happy to honour them at the Festival this year, and to help raise funds to support the program into the future."
The 2018 LA Film Festival will include public screenings, a night of Project Involve shorts on September 20, and a Closing Night Documentary on September 28. For more information click here.