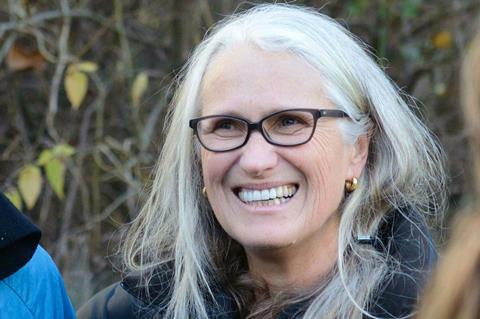 The Power Of The Dog director Jane Campion will receive a Director's Tribute at the in-person 2021 Gotham Awards in New York on November 29.
Jeffrey Sharp, The Gotham Film & Media Institute executive director, said: "Jane Campion is a trailblazer, telling beautiful, bold stories with astounding emotional depth. With her remarkable return to feature films with The Power Of The Dog, she further cements her stature as one the greatest directors working today."
Campion earned the Venice Silver Lion for directing the Netflix drama starring Benedict Cumberbatch, Jesse Plemons and Kristen Dunst when it premiered at the festival last month.
The New Zealand filmmaker became the first female director to win the Palme d'Or when she shared the Cannes top prize in 1993 for The Piano with Chen Kaige's Farewell My Concubine. She remains one of only seven women to receive a best director Oscar nomination.
Her films include Bright Star, An Angel At My Table, Holy Smoke, The Portrait Of A Lady, Sweetie and In The Cut. For TV she has directed Top Of The Lake.
As previously announced Spencer star Kristen Stewart will receive the Performer Tribute, Magnolia Pictures head Eamonn Bowles the Industry Tribute, and the cast of The Harder They Fall the Ensemble Tribute.